Orange and Barclaycard partner on touchless pay-by-phone tech
Sony goes alone e-payment TV remote
The death knell for physical cash payments has sounded once again, this time following an agreement between Orange and Barclaycard to co-develop contact-less payment services for mobile phones.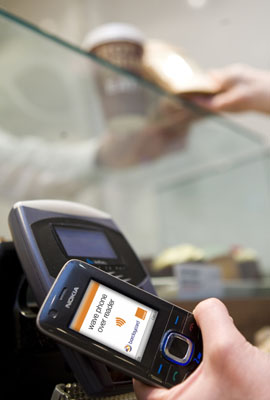 Orange and Barclaycard will co-develop NFC tech
The duo will launch co-branded contactless payment products and services based on near-field communications (NFC) technology, allowing you to simply wave your mobile over an in-store reader to pay for, say, a train ticket.
Although neither firm's said anything concrete about what hardware the partnership will eventually herald, they did state that the joint venture will result in contactless services for ticketing, transport and rewards. We assume the latter could mean airtime vouchers and credit card points.
"Today you pay for things by cash or on your credit card. Tomorrow, you'll use your mobile to buy the things you want," said Tom Alexander, head of Orange UK.
Back in late 2007, Barclays launched OnePulse – a NFC-enabled credit card that allows the user to wirelessly pay for a range of things, including sandwiches, sushi, coffee and tube travel in London.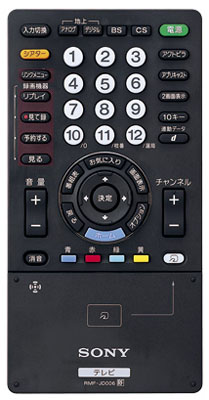 Sony's FeliCa remote
If you're more of a lounge lizard though, then your heart rate might be more excited by Sony's launch of a TV remote control with e-cash payment functionality built in.
The remote – which will ship with Sony's KDL series of Bravia TVs – supports FeliCa, a contact-less smartcard payment system commonplace in Japan, where the remote will be released next month. This will allow the set's owner to wirelessly pay for things like movies using an e-wallet that's managed by the remote control. ®
Sponsored: Fast data protection ROI?