LaCie releases USB keys that... er... look like keys
Don't mock this lock
Some people refer to USB Flash drives as USB keys. The folk at LaCie certainly do - and have released a trio of key-shaped Flash drives in the hope everyone else will too.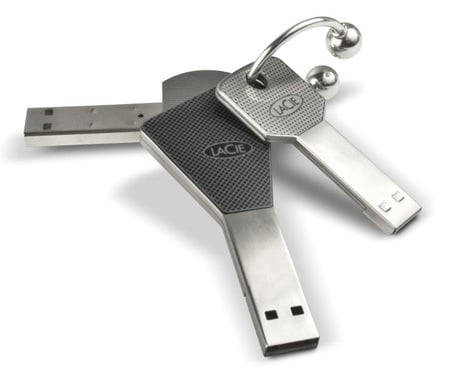 LaCie's keys: daft?
The basic models are the itsaKey and iamaKey, both of which come in capacities of up to 8GB. Their sibling, the PassKey, adds a Micro SDHC card slot to the package.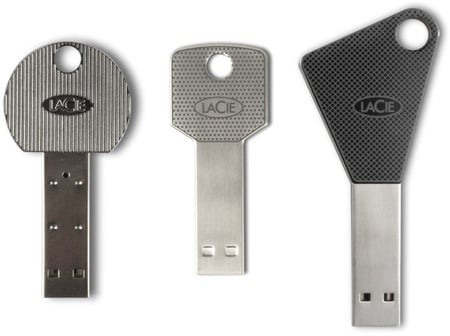 Key your data safe
LaCie said all three keys are USB 2.0 devices. The company said they'd be on sale any moment now. Prices start at £9.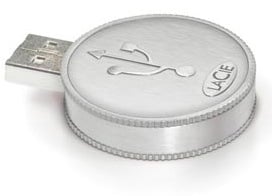 CurrenKey: kerching
If that key shape's too twee for you, LaCie also offers CurrenKey - a coin-shaped Flash drive with a retractavble USB connector. The 8GB, silver version costs £39, while the 4GB, bronze model retails for £29. ®
Reviews
Samsung S1 Mini 1.8in USB hard drive
Freecom USBCard 4GB Flash drive
Sponsored: Are DLP and DTP still an issue?