Samsung launches latest netbook UMPC
Kyboshes keyboard
Samsung has added a "next-generation" UMPC to its Q1 range - in the process removing the micro keyboard it added to the previous model in response to write-ups of the first Q1.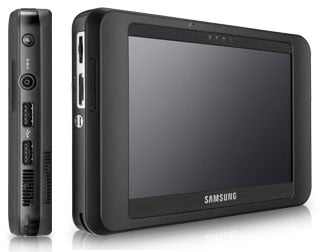 Samsung's Q1 EX: why have this rather than a netbook?
Samsung may be slightly over-confident on its next generation claim, however. The Q1 EX does sport a cuter look than its predecessors possessed, but it's screen is the same 7in, 1024 x 600 job as the Q1 Ultra had. That machine also had a split Qwerty microkeyboard, which is missing from the Q1 EX.
The original Q1 had no such keyboard, forcing users to enter URLs and the like with Windows' virtual keyboard. That wasn't a hit with buyers, which is why Samsung added a physical keyboard to the Q1 Ultra.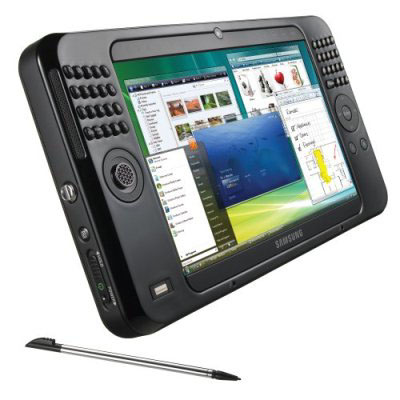 The Q1 Ultra: had a useful keyboard
Based, as previous models in the range have been, on Windows XP Tablet PC Edition, the UMPC now has a 1.2GHz VIA Nano ULV U2500 processor under the hood. The same chip's will also be found Samsung's recently launched notebook-not-netbook, the NC20.
The Q1EX has 2GB of DDR 2 memory and is equipped with a 60GB HDD. Its three-in-one memory card slot means you're able to gain some extra capacity too – not to mention a means of data transfer.
Speaking of which, the UMPC also supports Bluetooth 2.0 and is set-up for wireless internet over 802.11b/g Wi-Fi. A GPS receiver also lurks beneath its black façade.

60GB of storage
A camera is integrated into the body, although it's hidden around the rear and is only 1.3Mp. Battery life is said to run to just over four hours.
Samsung's Q1 EX hasn't been given an official release date yet, but it'll cost in the region of $780 (£550/€620).