Emtec Movie Cube S800 DVR
TiVo meets AppleTV?
The remote closely resembles a regular TV remote, and most users should have the basics down quickly. That said, some of the functions are somewhat counter-intuitive and take a longer to get the hang of. For instance, there's a record button that will start recording immediately if you're watching live TV, as you might expect it to. But if you're flicking through the electronic programme guide (EPG) and want to schedule a recording, the record button doesn't do anything. Instead, you have to press a strange combination of two other buttons.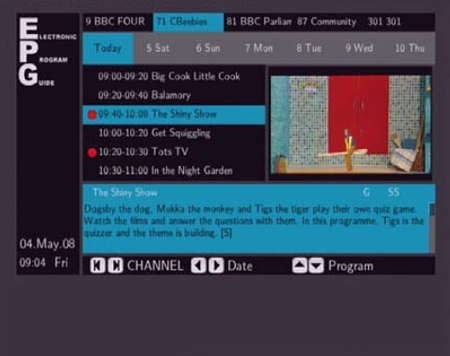 The only way to get programme info is through the EPG
Of course, this the fault of the software rather than the remote itself and, sadly, once you start scratching the surface, the interface quickly becomes clunky and counter-intuitive.
For instance, there's no easy way to get information on the programme you're watching without entering the EPG, so surfing through the channels and pressing a key to get a quick note about what's currently being broadcast is out.

Setting up repeat schedules isn't easy
Similarly, while navigating through the EPG we couldn't find a way to change to the channel whose schedule we were looking at. Every way of quitting the EPG took us back to the channel we entered it from.
This left us flicking through the EPG to find something we wanted to watch, remembering the channel number, returning to the channel we started on and then inputing the new channel number – a somewhat laborious and over complicated process.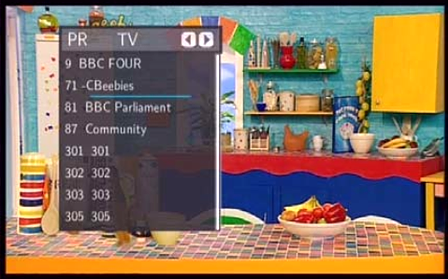 The UI's basic
As mentioned above, scheduling a recording is also trickier than it needs to be and setting up repeat recordings is even more difficult. You have to set the initial recording and then delve into the schedule list and manually adjust the entry for future dates.