Asus cracks out of its shell with Air-esque Eee PC
Slaps Eee moniker on PCs, storage, sticks...
Cebit 09 Asus stuck with its beside-the-seaside theme this week when it unveiled its latest 10in Eee PC netbook, the 1008HA, at Cebit.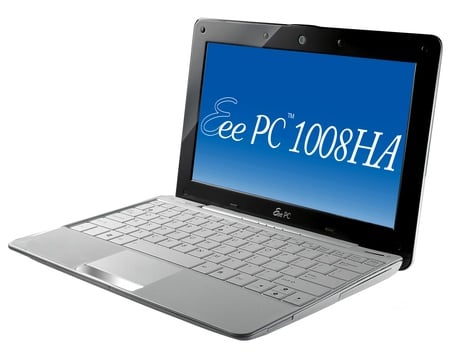 Asus' Eee 1008HA: inspired by MacBook Air?
The 1in-thick device weighs in at 1.1kg and has a 92 per cent scaled keyboad. Asus chairman Jonney Shih said the device took its inspiration from a seashell, and the device does indeed come in what the vendor describes as "a luxe pearlescent casing that gives off a captivating sheen".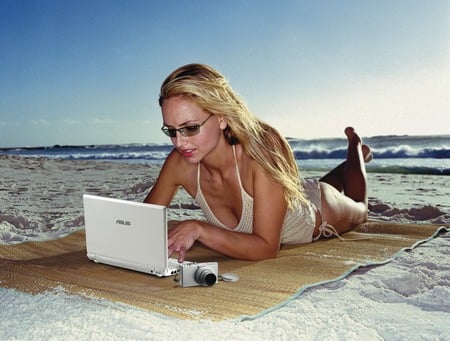 Asus Eee PC and friend
A description which could equally be applied to the model the vendor had parading the device in front of journalists at Cebit. However, she doesn't include a digital array mic, SRS Premium Sound, 1.3Mp camera, or 802.11n, Bluetooth and WiMax connectivity.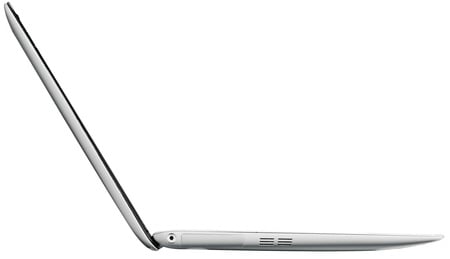 Will Apple sue?
The Taiwanese vendor certainly used the show to squeeze every last drop of brand equity out of Eee. The three letters were plastered on everything from a 1l desktop PC, a 2TB NAS box, a videophone and something called the Eee Stick which appears to be some sort of wireless gaming controller, and nothing to do with the Eee girl at all. ®
Sponsored: RAID: End of an era?