Spare Backup pumps up the volume
While HP Upline deflates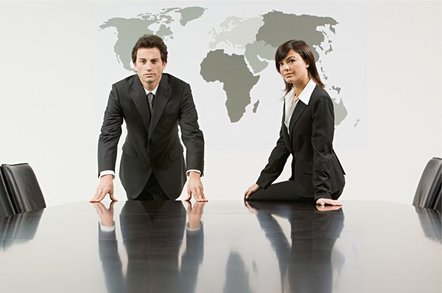 While HP Upline has been stumped, Spare Backup is racking up some runs; subscription revenue for its online backup-to-the-cloud service is going to exceed a million bucks in its first 2009 quarter.
Spare Backup's CEO Cery Perle said: "Revenue from subscriptions in the first quarter 2009, which is typically one of our slower quarters, may equal or exceed our total 2008 sales." He's forecasting Q1 09 subscription revenue will exceed $1.1m, and looking forward to more from the Currys openings and also from Cydcor.
The company hasn't released actual full year 2008 results. It said 2008 subscription revenue could be more than $1.3m in February, and Perle suggests that Q1 09 revenue might exceed that figure.
That would be good, but it is is a far cry from predictions made by Perle in June 2008. Then he was very bullish, saying: "We are very confident that we are at the cusp of significant long term growth and as a result the company is now comfortable giving revenue guidance for the 2008 and 2009.
"With the contracts on hand, Perle sees 2008 revenues at $3m-$6m and 2009 revenues in the range of $16m - $24m. In addition, there are several other projects, channels and pilots, that could represent more upside potential to these numbers."
Hindsight is a wonderful thing - the only cusp Spare Backup and everyone else was at was the recession.
Still, Spare Backup is still growing. It hasn't got the attraction of the HP brand, but has something more powerful than that, the pulling power of IT electrical goods retailers and other customer-facing businesses as it aggregates localised distribution channels.
It's the cloud backup service offered by the Dixons Stores Group International(DSGI) in the UK, by Carphone Warehouse, and by several OEM suppliers. The trick Spare Backup is pulling off is to get customers' mindshare close to the point of purchase. If the cloud backup service is bundled with the goods and is virtually a tick-and-activate item on the screen or sales form, then customers find it it a snip to turn it on.
This tactic is being used by Mozy and by Carbonite as well, with both of them doing deals with Lenovo for example.
Even in its current fairly distressed state, DSG is doing well for Spare Backup, which expects its revenue growth rate to significantly improve in the coming quarters as new stores and partnerships are launched. DSGI and Spare Backup have begun their annual subscription backup program through the 160 plus PC World stores and Tech Guys service desk.
In the upcoming months Spare Backup plans to launch in 422 Currys stores (Currys being the renamed Dixons shops), and expects to be fully deployed at Currys by the end of the second quarter of 2009.
Cydcor is another distribution channel for Spare Backup and it will market Spare Backup's line of backup services for consumers and small businesses throughout its business to business direct sales network of more than 3,000 direct sales people servicing hundreds of thousands of business clients in North America.
It's looking as if Spare Backup could earn between $5m and $8m this year, and if things go well, $10m - $12m next year, possibly more depending upon the capture of more localised distribution channels and their performance, and the recession of course. That's small potatoes to HP, but the company looks to be walking away from quite a large opportunity.
What we're seeing here is the building up of cloud backup islands with various suppliers' core offering being their software and their distribution channels, but many not building their own infrastructure. Let's put Mozy off to one side because it will have its own, EMC-built, data centre infrastructure. The others will generally be using carefully chosen co-lo services in hosting centres.
That means there is an opportunity in the future for back end capture, with a cloud backup infrastructure owner getting better use from the assets in the infrastructure by taking over or partnering with other cloud backup service suppliers, and using their distribution channels and software as a doorway to its own backend data vaults. Infrastructure scale has got to be a massive influence on costs here as online backup matures.
With HP closing Upline it looks very much as if HP has said no to running its own cloud backup distribution channel, and no to running its own cloud backup infrastructure as well. EMC could take this as a welcome sign, thinking that the distribution channel-focussed cloud backup suppliers like Spare Backup could represent a selling opportunity for its back end cloud data centre resources in the future. ®
Sponsored: Minds Mastering Machines - Call for papers now open