Extreme-sports fans offered tough compact camera
Dive-proof, ski-proof and frost-proof
AgfaPhoto has designed a compact camera that appears to have been tailored for the needs of divers, hikers and skiers.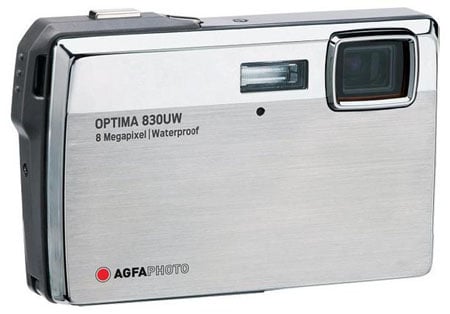 AgfaPhoto's Optima 830UW: fit for sporty types
The 8Mp Optima 830UW can be submerged into water to depths of up to 10m, which is good news for fans of watersports. It's also frost-proof, according to AgfaPhoto, and able survive temperatures as low as -5°C.
If you're up a rock face and camer falls out of your pocket, it'll survive the drop - provided you're no more than a metre above what it lands on. You might feel a little shaken if you fall too, but the 830UW's on-board image stabilisation should ensure that your pictures are still in focus.
A healthy 21 pre-set scene modes are included, including underwater and night-shot settings, and there's also a mode for creating 360° panoramic pictures.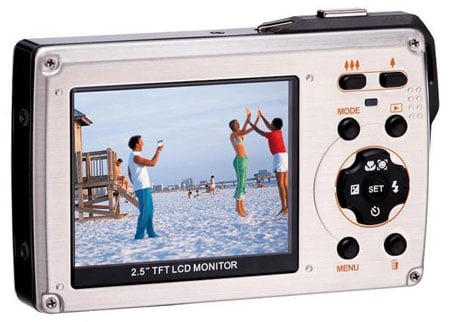 Eight million pixels and frost-proofing
The camera has a 3x optical zoom and top ISO sensitivity of 1600. Around the back there's a 2.5in display.
AgfaPhoto's Optima 830UW is available now in North America for around $350 (£248/€277). A UK launch date or price hasn't been disclosed. ®
COMMENTS
Great idea
Great Idea, but can i have a ruggedised mobile phone with a camera built in please? i've been looking for a waterproof phone for ages
Comeback?
Interesting that (if dpreview's database is correct, as it usually is) this is Agfa's first foray into digital cameras for the best part of a decade. I wonder what's triggered this.