Small is beautiful for Xyratex arrays
Which OEMs will take the SFFs?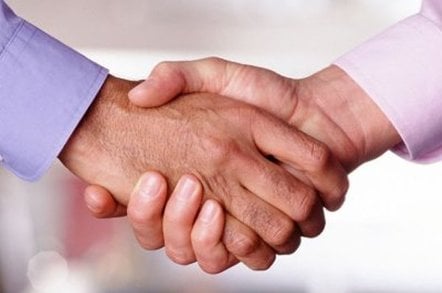 Xyratex, one of the three main disk drive enclosure suppliers to the tier one storage array vendors, has introduced its small form factor (SFF) 2.5-inch drive array offering, using Seagate Savvio drives.
Xyratex, along with Dot Hill and LSI Engenio, forms a triumvirate of drive enclosure suppliers for Fujitsu, HP, IBM, NetApp, Sun and other storage array suppliers. Compellent, Dell (EqualLogic), Data Domain, and IBM (XIV) are existing Xyratex customers.
Second rank HDD drive enclosure supplier InforTrend launched an EonStor product using Fujitsu 2.5-inch drives in the middle of last year. Dot Hill followed suit with its 2522 2.5-inch SAS drive array, which HP will ship as the MSA 2000, in January. Fujitsu signed up to take LSI Engenio's DE5300 2.5-inch SAS drive enclosure a few days later.
Now Xyratex has completed a clean sweep of the tier one HDD enclosure suppliers adopting SFF hard drives. The rationale for these drives is that, because they are physically smaller in size, more of them can be crammed into a drive enclosure which increases the I/O rate from that enclosure simply through having more spindles reading and writing data.
There is a green, energy-saving angle too as, compared with standard 3.5-inch drives, these Small Form Factor (SFF) drives consume less power but have, Xyratex claims, double the performance density,
IDC reckons that a transition from the widely-used 3.5-inch hard drive form factor is just beginning and that it will gather pace through 2010 and 2011 until more SFF drives are shipped than the 3.5-inch ones. Ultimately it appears we may see storage arrays with 2.5-inch format used throughout: flash memory solid state drives (SSD); high-performance SAS drives spinning at 15K and 10K rpm; and bulk capacity 2.5-inch SATA drives spinning more slowly.
Currently the SAS interface generally runs at 3Gbit/s but 6Gbit/s HDD product has been announced by both Fujitsu, being taken over by Toshiba, and Seagate.
Xyratex says its OneStor SP1224s, a 2U 24-drive storage system, using Savvio 15K.2 and 10K.3 drives, is 'the industry's first, fully integrated external storage subsystem to deliver the highest-performing, most energy-efficient drives available for enterprise storage systems,' and is targeting transaction-intensive applications for its OEMs.
We could well expect the mainstream modular storage array products from EMC, HDS, HP, IBM, NetApp and Sun to start introducing 2.5-inch HDD shelves later this year. ®
Sponsored: Minds Mastering Machines - Call for papers now open