Samsung launches assault on 'hybrid' camera market
A bridge to fear?
Set to sit somewhere between a compact camera and a digital SLR, a new bridge series has been launched by Samsung.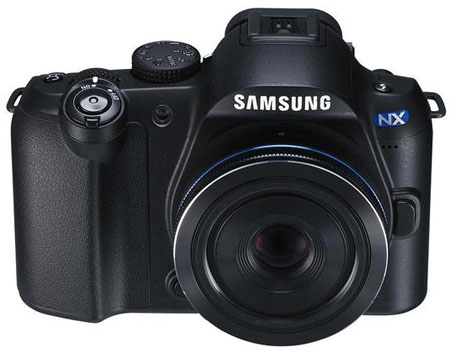 Samsung's NX series: part compact, part DSLR
Samsung claimed that its NX-branded snappers will introduce a "revolutionary new family of hybrid digital cameras".
For example, Samsung's ripped out the mirror box and replaced it with an electronic viewfinder. This reduces the distance between the lens and image sensor, resulting in – Samsung claimed – a smaller and lighter shooter.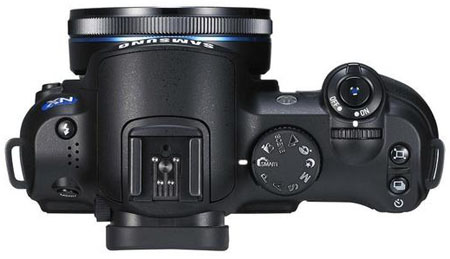 The mirror box has been dumped
Photographers will still be able to frame their shots using a viewfinder, but the compact's favourite – a high-resolution screen – has also been retained to offer an alternative viewing option.
Samsung also said that image sensors used in NX series cameras will have large DSLR-esque surface areas, allowing for more light to be collected than is usually possible with a compact camera.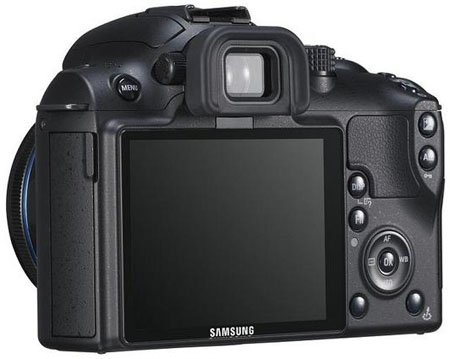 Snapping quality should be just like on a DSLR
"We estimate that the hybrid digital camera market will be over 20 per cent of the global digital still camera market by 2012," said Sang-jin Park, CEO of the Samsung Digital Imaging Company.
The first NX series models won't be available until the second half of this year. ®
COMMENTS
Really like this
I also like micro-FourThirds, but this I suspect has more mileage in it since they're using the APS-C sensor size which apart from being rather bigger also just seems better supported, being the Nikon/Canon size choice. One thing the press release doesn't seem to make at all clear is what the lens situation is expected to be. I suspect the mock-up is with a "pancake" prime, to emphasise the smallness compared with say the Lumix G1 which is over-bulky for what it is. On the other hand, if they even glued on a decent zoom, this will sell like hot-cakes in far superior replacement of Lumix's best-selling but foolishly-discontinued bridge, the FZ-50. Anyway, bring it on, Samsung - and maybe this will kick Olympus into action now, having mistakenly thought a chavvy leather prototype cut it when the rest of the world has passed them by.