Vendor punts laptop-as-server behemoth
Intel quad-core Core i7 on board
Eurocom is the first system builder we've heard from who's put a desktop Core i7 four-core processor into a laptop.
Dubbed the Phantom-i7, the new machine's pitched as an "on-the-road mobile workstation" or "mobile server", though 'portable' would be a better word than 'mobile' since the machine's battery - cheekily branded an "internal... backup" device - delivers, at best, a mere hour's runtime.
Eurocom's done this kind of 'stuff desktop components into a laptop chassis' thing before, of course, and the Phantom i7 follows the customary pattern by incorporating up to 1.5TB of storage in RAID 0, 1 or 5 configuration.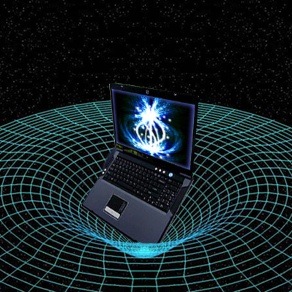 Eurocom's Phantom i7: space-warping dimensions
The machine has a 17in 1920 x 1200 display, but if that's not big enough, you can hook it up to a larger screen using its HDMI or DVI ports. Graphics horsepower comes courtesy of an Nvidia GeForce Go GTX 280M GPU with a gigabyte of video Ram.
Insanely for a server, the Phantom i7 has 802.11n Wi-Fi on board. More usefully, it has a Gigabit Ethernet port, and Eurocom reckons you can have a second one too thanks to the unit's PCI Express card slot.
The Phantom measures measures 15.8 x 11.9in x 2.0, which does't seem so bad in inches, but expands to a fearsome 395 x 297.5 x 51.25 when you convert it to millimetres. Weight? A pumping iron-friendly 11.9lbs - 5.4kg.
The price will be equally colossal, we're sure - which is probably why Eurocom didn't tell us what it is. ®
Sponsored: Minds Mastering Machines - Call for papers now open