Google gets a touch of the ODFOs
Direct Factory Outlets? Oh do f...
It's g'day and ta very much this crisp winter morn to Oz reader Damien Aiken who earlier this week got a bit of a shock while Googling for Direct Factory Outlets - a down-under chain of discount clothing warehouses. It appears that someone has been spending too much time mixing it up with the El Reg commentards: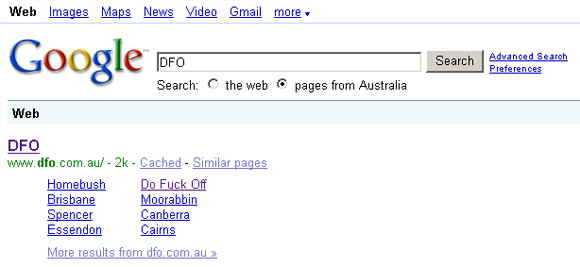 Sadly, this kind invitation to take a hike, clearly modelled on our very own Moderatrix's "ODFO" broadside, has now been purged from the system: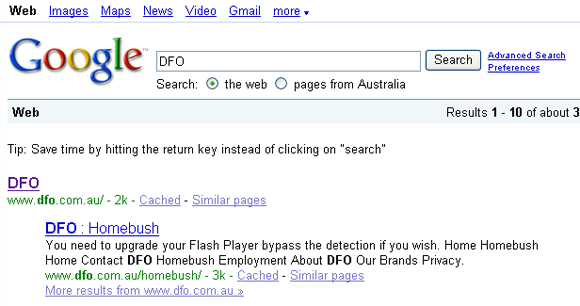 Oh well, never mind. Still, we can only hope that some enthusiast stumps for this tempting domain which, with a bit of work, could restore dismissive abuse to the top of the Google search rankings. ®
Sponsored: Fast data protection ROI?