G.hn-ing for gigabit
How the next-gen home LAN standard war was won
Honour will be satisfied - especially, if seems a distinct possibility, P1901 fades away as it's increasingly overshadowed by the less complex, more comprehensive - and now no longer entirely incompatible - G.hn.
Japan's CEPCA, HD-PLC and UPA are all already well engaged with the G.hn development process, and this week said they'd be joining with the HomeGrid Forum to promote the technology. HomeGrid is G.hn's answer to the Wi-Fi Alliance, and will in due course be overseeing device interoperability testing.
Of course, G.hn is not compatible with existing powerline networking hardware, from either HPA or UPA. But with a solid foundation to work from, chip makers are expected to have G.hn products sampling this year, allowing powerline device makers to create devices that support either of the older technologies and the new own, both over mains cabling as before.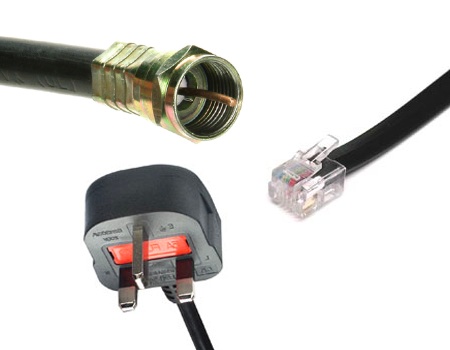 All together now
While the older technologies run to 200Mb/s maximum throughput - and possibly soon 400Mb/s - G.hn is capable of delivering gigabit speed.
CAT-5 buffs will wonder what all the fuss is about. But more homes than not have no Ethernet cabling pre-installed, and if they don't have more than one phone socket, they certainly have widespread mains wiring. Both are there, largely ready to be leveraged for networking at greater speeds than Wi-Fi can currently manage.
Simple plug-in adaptors will be the first stage, sold as networking kit and bundled by service providers who want to encourage consumers to roll out home networks, particularly as IPTV offerings become more commonplace. Using pre-existing cabling makes wired networking much cheaper than laying down fresh wiring, and is certainly an easier sell.
Intel, for one, has already said it wants to see powerline networking built into PCs, and getting a clearly paramount standard in place is all that stands in the of developing the hardware to make this happen. It's no wonder Intel was an early member of the HomeGrid Forum.
This doesn't mean the end of wireless. Many users will always favour the flexibility to connect anywhere within range of an access point or router that Wi-Fi delivers, especially as more and more buyers opt for laptops rather than desktops. But G.hn will play well with makers of hardware designed to stay in one location: TVs, set-top boxes, Blu-ray Disc players, games consoles and so on.
Networking is a key, if currently underused, element of the Blu-ray specification, and as more network-capable titles are released and the format evolves, requiring ever more firmware updates for players, connectivity will become more important. Right now, that's provided by Ethernet ports and, increasingly, bundled USB Wi-Fi dongles, but G.hn will provide a way for these machines to plug straight into a home LAN through their power connectors. ®
Sponsored: Minds Mastering Machines - Call for papers now open