Samsung S1 Mini 1.8in external hard drive
Very cute
Review We've just received what has to be one of the cutest little external hard drives we've ever seen: Samsung's new S1 Mini.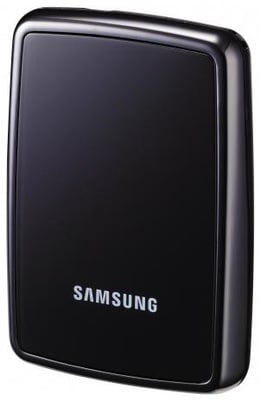 Samsung's S1 Mini: not much larger than this picture
The top of the S1 is all ultra-glossy black and smooth, but with a dotted texture under a clear plastic cover so it's not your average piano-black peripheral, despite Samsung quoting "piano black" as one of the drive's three colour choices. The activity light is a needle thin slash of bright blue LED, up at the top of the face.
The back of the drive is matte black plastic with a contoured "leather-look" texture that looks like it was taken off a 1980s car dashboard but makes for an interesting contrast with the shiny upper half.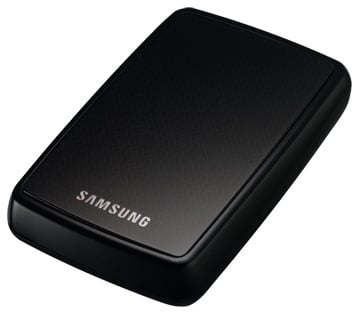 Textured design
Still, we think the S1 looks rather snazzy, but what really matters is the size: the S1's about the size of a packet of smokes - 87 x 62 x 15.5mm, according to Reg Hardware's handy ruler - making it eminently pocketable and portable.
Within the shiny casing sits a 1.8in hard drive of 120GB unformatted capacity. It connects up to a host computer by USB 2.0, which provides power as well as the data link. Samsung bundles two cables with the S1, both with a regular USB connector at one end and a mini USB jack at the other. One is 50cm long, but the other has a mere 4cm of cord between the plugs, ideal for a laptop link.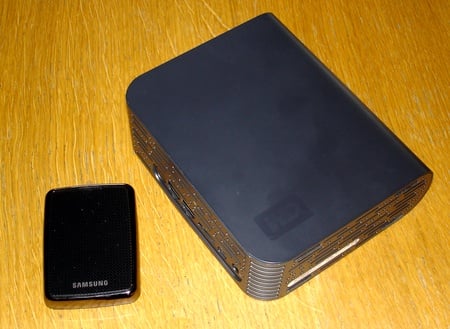 Much smaller than a WD MyBook
Samsung has pre-formatted the S1 Mini using the FAT32 file-system for cross-platform compatibility, but you're clearly free to reformat the drive to NTFS, HFS+ or EXT3, depending on the operating system you favour.
COMMENTS
hmm
that does look very nice, although I'm less impressed with the capacity. Much less than 500gb has limited interest these days
"not much larger than this picture"
That's a huge device! I measured it while projected on my wall!
@AC
Nope, it's not a power cable. The S1 has only one USB port, there's nowhere to attach a second USB cable even if you wanted to. Neither cable supplied by Samsung is double-headed.
14 GB of music?
I've just been reading the articles about the pirate bay, so the comment about the music files jumped out immediately. Surely this device is the perfect accessory for a music pirate, being easily pocketable and capable of holding gazillions of pounds worth of 'hot' music.
Best ban it.
4 cm..
I'll think you'll find the shorter cord is for power only and not data. It is for times when a single USB 2.0 won't supply enough current to operate this drive so use 2x USB sockets.