Sonim XP3 Enduro ultra-rugged mobile phone
Well 'ard
Stylistically, the handset has a sort-of 1980s cyberpunk feel: hi-tech, but built to outlast the owner. Assuming the user doesn't have tiny hands - and this is not the kind of handset people with diminutive digits use - then it fits well in the palm despite being larger than most modern handsets. In use, it feels solid as a rock - which is not an entirely inappropriate comparison.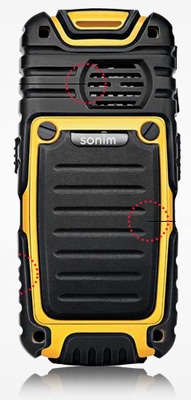 The battery's screwed in
We tried the usual throwing-the-phone-around-the-office tests, and then some slightly more challenging roll-down-the-stairs assays, before resorting to the tried and tested chucking-it-as-high-as-possible test and, when it survived that without a scratch, the throwing-out-of-buildings and jumping-on-it tests which were all we had left.
The boiling coffee pot was someone else's idea, and the phone had to remain there for half an hour while we waited for the coffee level to drop far enough to fish the still-working handset out, this was followed by a bout of vigorous stamping that saw a partial failure. But within ten minutes the phone was working again. Since then, it's been in the freezer and in the mud, and we even gave it to a three-year-old to play with, but nothing seems to phase the Enduro.
Call quality is very good and the speaker pumps out enough volume make calls in the kind of environment for which the phone is built. A basic selection of ring tones is available, any of which should be loud enough to ensure calls aren't missed. It's also possible to Bluetooth across an MP3 file and use that as a ringtone.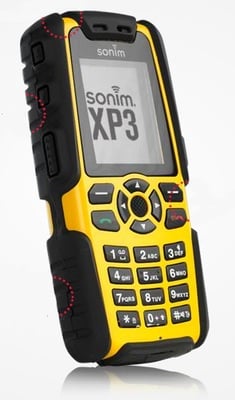 Well padded
However, don't expect to listen to music on the Enduro despite the volume attainable: the MP3 player lacks any kind of recognisable interface, even the hardware volume buttons don't work with an MP3. When questioned about the lack of interface, the chaps from Sonim expressed surprise that the handset had any MP3-playback capability at all. Bonus!