EMC to serve up fresh Celerras today
EMC's filer upgrades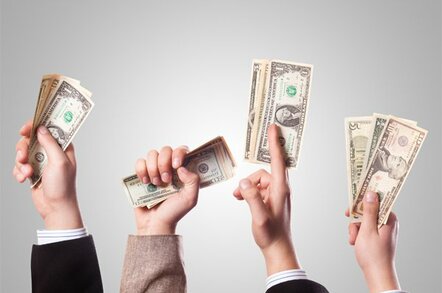 Reports are emerging that EMC is going to announce its upgraded Celerra range today, as foreshadowed here. Late surprises include coming 400GB flash drives and an expanded role for Iomega NAS below the Celerra NX4 entry-level product.
To recap, the Celerra range will consist of the NX4 entry-point, the 120TB NS-120, the 480TB NS-480 (leaving a hole for a potential NS-240 240TB product), the 960TB NS-960 high-end box, and the NS-G8 gateway providing a NAS head for Clariion and Symmetrix arrays. The mid-range and high-end Celerras can have 73GB solid state drives, EMC's Enterprise Flash Drives (EFD). Thin provisioning is supported. File single instancing and compression are included, using Avamar and RecoverPoint technology respectively.
Celerras are presented as unified NAS and iSCSI SAN storage with the gateway product offering Fibre Channel SAN storage as well.
Brad Bunce, EMC's IP storage product marketing director, is quoted as saying that 400GB EFDs will become available. STEC is EMC's SSD supplier and its Zeus range goes up to 512GB capacity with a 3.5-inch form factor (256GB with a 2.5-inch form factor). We might reasonably expect such 400GB flash drives to dance across to Clariion and Symmetrix; indeed, the forthcoming DMX-5 may well have them on its feature list.
A price of around $37,725 has been noted for a 1.8TB NS-120 featuring CIFS access and snapshot capabilities.
Bunce is also reported as saying that EMC will focus on Iomega to supply NAS products to customers smaller than the mid-size to enterprise-class businesses targeted by Celerra. EMC blogger Chuck Hollis has mentioned that Iomega's Iomega StorCenter Pro line is cheap (ix4 offering 1TB for $1,299) and is VMware-certified. He says that the line misses extended protocol support, high-availability features, snapshots and replication, integrated backup via Mozy and deduplication, all capabilities EMC could introduce (hint, hint). We might expect these features to be added later this year.
The new Celerra's offer compression and single file instancing for the files stored on them, but not block-level deduplication. It's interesting that EMC's own calaculations don't show block-level dedupe being effective in the primary storage applications that Celerra is used for. In traditional file share environments, ones with office files and home directory access, single-instancing offers a 10 per cent capacity saving, fixed block level dedupe 20 per cent, variable block level 28 per cent, and compression 40 - 50 per cent.
Both block level dedupe variants have a high resource foot print whereas compression and single instancing don't. EMC reckons that combining the latter two gives a 30 - 40 per cent storage capacity saving without slowing Celerra's controllers down to a crawl. It differentiates its combined compression/single instancing from NetApp's ASIS dedupe by claiming that NetApp doesn't offer a GUI interface, selection of inactive files for treatment, unrestricted files sizes or compression.
EMC also recommends that Celerra's compression and single instancing isn't used for SAN access (ISCSI or FC), and neither VMware nor Oracle accessed over NAS. ®
Sponsored: Minds Mastering Machines - Call for papers now open