Campaigners nail amphibians to Google Earth
Toad map is go
Campaigning group Froglife has nailed toads to Google Earth as part of its "Toads on Roads" campaign to identify the UK's "700 amphibian crossing points" and help drivers preserve our indigenous fauna by not running the poor blighters over.
The map (details here) highlights, for example, 60 locations in Norfolk, including this one in Little Melton: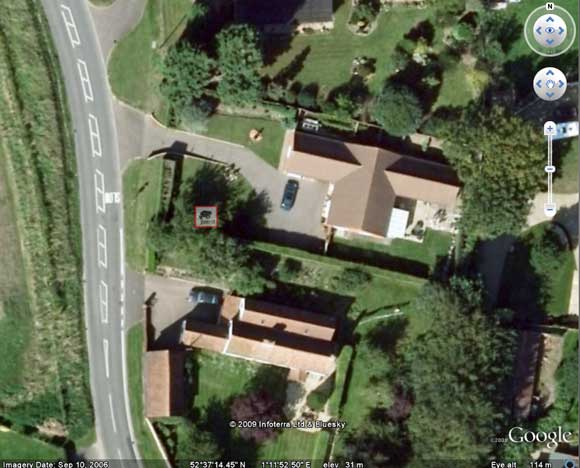 John Heaser, the village's toad warden, said of the road in question: "It was quite an appalling site. There used to be thousands of squashed toads in the road. With traffic levels as they are now, none of them will cross the road alive."
He elaborated to the Eastern Daily Press: "The problem for toads is they are quite picky about where they breed. They spend most of the year miles away from where they are likely to breed; 80 per cent of them have to cross a road to get to their pond. They usually go back to where they were born because of instinct."
Heaser described the map as "an interesting idea because it will stimulate people's interest", but noted: "There are quite a lot of sites listed on Google Earth but there are not that many sites where there are people helping them."
Helping toads, Heaser explained, involves "toad patrollers" operating "at times when they suspect the toads may be heading back to the pond" and simply picking them up, sticking them in a bucket and carrying them across the road to safety.
Froglife is inviting public participation in its project, and you can register a crossing site here, or get more info on toad patrolling here. ®
Sponsored: Minds Mastering Machines - Call for papers now open