Gigabyte passively cooled Radeon 4850 card
How quieter does your GPU need to be?
A reference HD 4850 is clocked at 625MHz core and 2000MHz memory, but here Gigabyte has set the core speed at 640MHz and the 1GB of DDR 3 memory has a true clock speed of 960MHz and an effective speed of 1920MHz. Those are rather odd speeds as the core is faster than stock while the memory runs a touch slower than standard.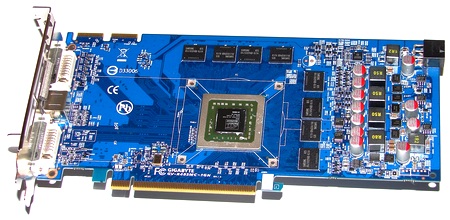 The card minus its monster cooler
We tested the graphics card on an ASRock X58 motherboard with an overclocked Intel Core i7 965 running at 3.75GHz and found that this combination of clock speeds means that the Gigabyte performs the same as a reference HD 4850. As it uses passive cooling, the Gigabyte was absolutely silent, but the reference HD 4850 is pretty darn quiet so the difference wasn't as great as it might be.
The problem is that the temperature of the graphics chip on the Gigabyte was reported by AMD's Catalyst drivers as 101°C. Your reviewer doubted the veracity of this information and foolishly touched a finger to the passive cooler – ouch, ouch, ouch.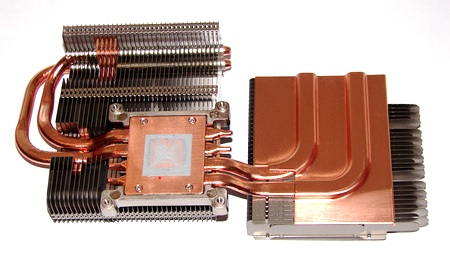 The other side of the cooler
The reference HD 4850 heats up to 80°C despite using an active cooler so it seems inexplicable that Gigabyte would think it could keep the HD 4850 under control with a passive cooler, no matter how big.
Power Draw Results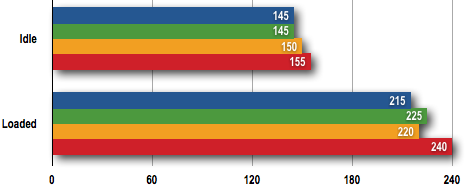 Power Draw in Watts (W)

Sponsored: Minds Mastering Machines - Call for papers now open