NTT DoCoMo shows off futuristic modular phone
Like Modu, only better
Japanese network provider NTT DoCoMo has shown off a handful of wacky, yet technologically advanced, prototype phone designs that may find their way onto its futuristic network.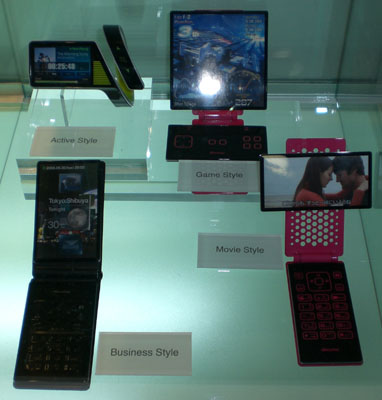 NTT DoCoMo's "Separable Mobile Phone"
Lurking behind a velvet rope and protected by a glass case at Mobile World Congress were four designs of what the company's called the "Separable Mobile Phone" – a device onto which different "parts and holders" can be fixed, providing users with a range of different features and functionality.
The idea sounds similar to adaptable Modu phone, yet is somehow more advanced. For while Modu lets you add a GPS jacket here or a bicycle handlebar clasp there, NTT DoCoMo's idea would let you add, say, a large widescreen display on for watching movies.
Alternatively, you could add a very large, square screen and soft-touch keypad onto the phone when playing videogames.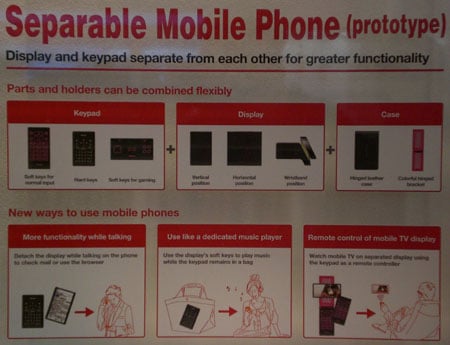 Get the idea?
A wristband holder could also be slotted on, allowing you to – we assume – stream live TV to the phone's screen and what it while you're on the train or walking down the street.
The fourth design, a boring clamshell, is always available if you want to revert back to business mode, though.
No firm plans to create the mystery four-part device have been announced. ®
COMMENTS
Something's wrong
Billions of Pounds spent by a mobemaker and not one of their designs looks like an iPhone. Couldn't DoCoMo even bring themselves to mention multitouch or an App Store?
Is there a part
That lets you connect a bunch of phones together into some kind of giant robot?