Capgemini reports flat 2008 revs, expects 'modest' decline
Says 'non' to full year outlook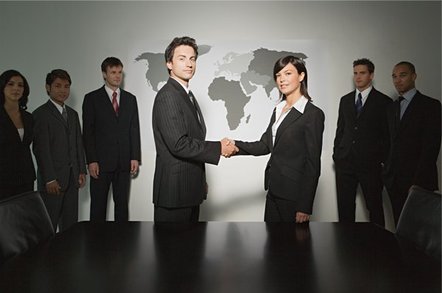 IT consultancy firm Capgemini now expects to see a "modest" drop in its first half sales, but hopes to keep its operating margin above 6.5 per cent despite the global economic downturn.
The French company, which is Europe's largest computer consultancy, added that it couldn't offer an outlook for the full year.
"In a climate of high uncertainty, the group considers that it does not have enough visibility beyond the first half," it said in a statement.
"For the first six months of the year like-for-like revenues could see a modest decline. This would only have a limited impact on the operating margin, which should remain above 6.5 per cent." The margin in the first half of 2008 was 7.6 per cent.
Capgemini said its 2008 dividend would remain unchanged at €1 per share after it pulled in an operating margin of 8.5 per cent, which was in line with expectations.
Revenues were flat with a rise of just 0.1 per cent to €8.71bn for the year ended 31 December 2008 compared to €8.70bn a year earlier. It brought in profit of €451m compared to €440m in 2007.
Like-for-like sales grew five per cent, said Capgemini.
"However on a published basis (current Group structure and exchange rates), revenues are practically the same as for last year, due to the strong appreciation of the Euro against the US dollar and especially the pound sterling, two currencies which accounted for more than 40 per cent of the group's consolidated revenues in 2007," it said.
Capgemini reported an 11 per cent second-half pre-tax earnings jump, but that wasn't enough to prevent its shares falling following the firm's wishy-washy outlook for the full year.
Shares in the company are currently trading down 5.85 per cent, at €26.64 on the Paris Stock Exchange. ®
Sponsored: Minds Mastering Machines - Call for papers now open