Which wireless technologies will get credit crunched?
Goodnight, lemmings
Ultra-Wide, but pointless
Speaking of plugging things in - Ultra-Wideband is another cable-replacement technology that's looking distinctly unstable in the new economic climate. It's a shame as UWB is a nice technology for delivering hugely fast connections at very short range: if we had an awful lot of data we wanted to transfer over a short distance and had lost the ability to plug in a cable, then UWB is the technology we would choose.
Bluetooth version 3 incorporates UWB, based on the WiMedia stack, but operating above 6GHz so that's a few years away anyway. Wireless USB is available today; using UWB to deliver USB-style connectivity, but USB cables aren't that difficult to deal with, and often deliver power as well as data - something Wireless USB can't emulate.
Ultra Wideband will continue to exist in a few niche applications - such as delivering HD video to stupidly-thin wall-hanging TVs with suitably stupid price tags, but most of us will continue to use cables for shuttling video around the place and plug in our video cameras when we want to watch our latest masterpieces.
Once the dust settles the UWB will probably come back, branded as Bluetooth version 3 and operating in the higher frequency bands which are currently still cost-prohibitive. But it will have to launch again, as by that time we'll all but have forgotten the joys of 400Mb/sec transfers over 10cm distances.
Low power, lower utility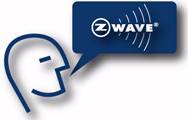 Equally forgettable will be Zigbee, Z-Wave and the idea of home automation through mesh radios: another cool idea that just isn't important enough to be worth spending money on. The idea is to have very low power modules; battery lives measured in years, that link themselves together and provide the kind of remote control not seen since the 70s - when automatically dimming lights, drawing curtains and switching on the 8-track player for a bit of Barry was the quickest way into a woman's favours.
Zigbee kit from different manufacturers still doesn't play nicely together, and Z-Wave will set you back 35 quid for a plug socket - so the above example could easily cost you 200 quid (not including the curtains or the 8-track player), and that's for something unlikely to impress anyone born in the last three decades.
Zigbee will continue to exist in industrial deployments where cross-manufacturer compatibility isn't so important, but Z-Wave is unlikely to achieve the kind of mass-production that could get the price down to something sensible. In these straitened times, remote-controlled curtains aren't likely to be a priority.
Brighter spots
But it's not all bad news. Some technologies have established themselves, and others have achieved enough momentum to ensure they will become an essential part of our lives.
3G has become usable, and ubiquitous as long as you don't venture too far from civilisation. That (and the iPhone) has driven a new generation of mobile browsers that are making the web usable from just about anywhere. 3G coverage is about to expand hugely thanks to femtocell technology; self configuring base stations don't just let users install their own, but also make expansion of the macro network much cheaper.
Bluetooth has also enjoyed the boom, with stereo-profile being de rigeur on every mobile device except the iPhone and some more interesting Bluetooth apps being exemplified by the Redfly.
We're about to experience a huge boom in wireless technologies, thanks to the digital dividend and the underlying changes in the way society views radio spectrum: as private property that may be bought and sold. That should see all sorts of interesting business models evolve the majority of which will no doubt fail - but those that survive will become so much part of our lives that next time the economy collapses, we'll no more think of getting rid of them that anyone today is considering dumping their mobile phone to save their pennies. ®
Sponsored: Minds Mastering Machines - Call for papers now open