Freeway-averse Peapod runabout to go on sale in April
Your chance to buy the self-propelled iPod dock
'Leccy Tech Back in September we reported the development of Chrysler's Peapod neighbourhood electric vehicle-cum-self propelled iPhone dock.
Good news, everyone - come Earth Day, 22 April, you can buy one. Providing you live in the US and have $12,500 (£8,424/€9,635) in spare cash, that is.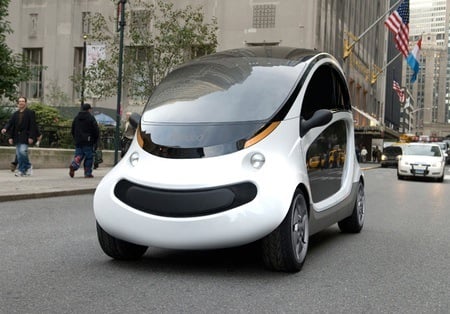 Chrysler's Peapod's Peapod: born to run (for up to 30 miles)
Deliveries – and we mean "deliveries", apparently someone will drive your Peapod to your house and hand over the keys - commences on September 7, Labour Day in the USA.
Other developments in Peapod-land include the wholesale separation of the Chrysler and Peapod brands – we are unsure if this is because the folk at Peapod are embarrassed by the Chrysler connection or vice versa or both – and the expansion of the range to include a smaller, two-door version called the Twinpod, and a "pick up" – the Utilitypod.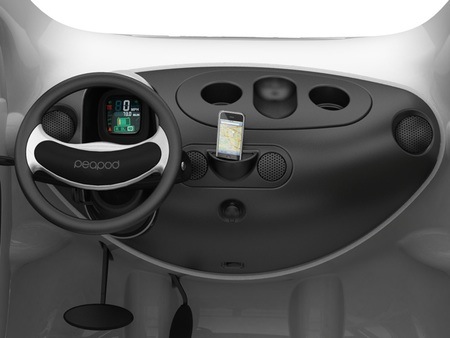 'My other CEO is Steve Jobs'
The Twinpod will be available later this year while the Utilitypod will arrive in April 2010.
There's nothing new on the technical front, so buyers will still be getting a front-wheel drive vehicle with a 8.95kW (12bhp) electric motor, a range of 30 miles and a top speed of 25mph, which is probably enough for pootling about Greenwich Village or Pacific Heights, if not a lot else.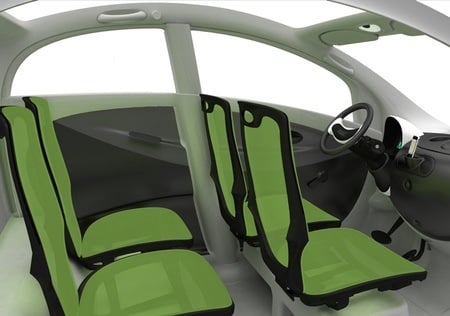 Green in more ways than one
What you won't be able to do is take the 'pod out on the highway since – quite sensibly in our opinion – the Federal government won't let anything classed as an NEV on the US freeway network.
Not that Peapod ownership and listening to Bruce Springsteen will forever be mutually exclusive. According to Peter Arnell, Director of Chrysler spin-off Peapod Mobility, a city rather than neighbourhood EV will come from Peapod in due course, and in a City EV you will be able to join all the other broken heroes on a last chance power drive... ish. ®
Sponsored: RAID: End of an era?