El Reg pays tribute to father of Playmobil
Exclusive snaps from Vulture Central's Hans Beck bash
One guest who wished that he had stuck to the stuffed songbird sarnies was the unfortunate Japanese businessman who, despite warnings that our chef, Dave, was untrained in the fine Nipponese culinary arts, demanded to be served blowfish 'nads: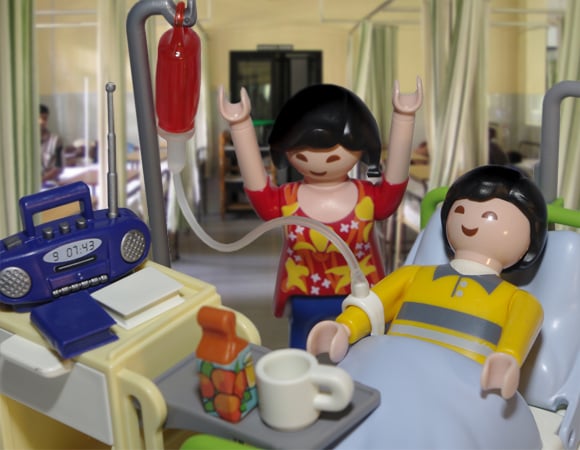 His missus was not very happy about this piece of gourmet bravado, as our snap shows. He has, we understand, promised faithfully to stick to whale omelettes in future.
While all of the above was kicking off, a couple of oblivious Arizona Super Bowl fans who had decamped to the El Reg chillout room were enjoying some unexpected hot fourth-quarter action, much to their delight: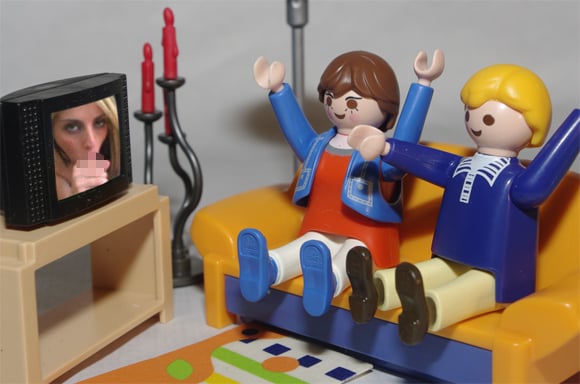 Sponsored: Application managers: What's keeping you up at night?