Brits 'a bunch of yellow bastards', says irate Yank
Armed American Stereotype™ speaks out
FoTW Our recent shock revelation that South Dakota is awash with American Sterotypes™ did not go down too well with one gun-toting Yank.
To recap, here is the terrifying truth as captured on Street View: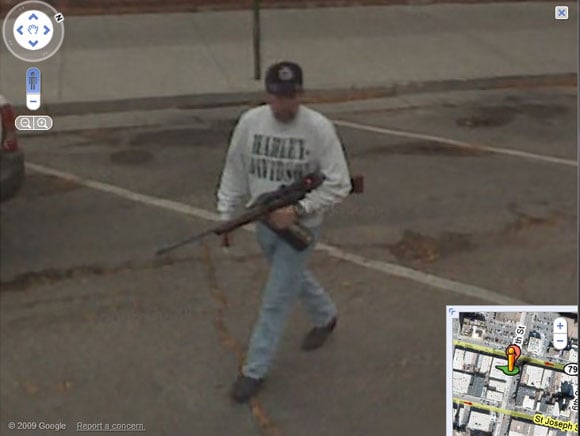 And here is our stateside chum's take on our analysis:
At least in America we are ALLOWED our guns and didn't give up our rights like a bunch of yellow bastards like you did in the UK.

Excellent article. You should be very proud of yourself for making such astute generalizations about Americans.

You sir are a coward and a fool.

Warmest Regards,

Peter Kelly USA
Yup, you're right. Hence my title: Lester Haines CAAF. What does USA stand for in your case? ®
Sponsored: Are DLP and DTP still an issue?