Aerielle i2i Stream 2.4GHz music streamer set
Wireless music streaming for dummies
To start with, set up is simplicity itself. Once you've charged up both Stream modules you simply plug in the relevant audio cables, press the send key on one, the receive key on the other and the central channel key on both until they are showing the same colour.

Mini USB for charging
By way of a test, we used our Streams to turn a pair of Sennheiser HD 25 headphones into wireless cans and to send a signal from a stereo amplifier to some Edifier MP300 Plus powered speakers.
Using the headphones and a Sansa Fuze that we had in the office – loaded up with 256Kb/s MP3 files - we switched back and forth between a wireless and cable feed and frankly found it impossible to tell which signal was which.
With the headphone cord bundled up and the Stream dongle hanging around our neck from its lanyard we may have looked like a bit of a twerp, but we had great sound and could roam about at will.
Incidentally, i2i makes no mention of the Stream's audio power output, but it certainly drove our Sennheiser's all the way up to 11.
When we took a feed from a Cambridge Audio CD player and amplifier, the sound wasn't quite as good: it lost just a little in the way of warmth and tone, though a quick fiddle with the bass and treble controls on the amp got things back on track.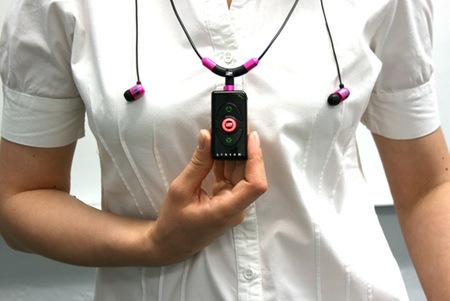 The Connection Doctor will see you now...
Using the Streams to send music from the same CD and amplifier combo to the Edifiers - now placed in the bathroom – we were again impressed by the reliability of the signal, the speed of set up and quality of the sound.
Sponsored: Minds Mastering Machines - Call for papers now open