Google Earthlings fly to Mars
Now enjoying extraterrestrial extras
You can get a rather more dramatic effect by applying the historical slider down in New Orleans. Veteran readers may recall the rumpus over Google imagery of the destruction wrought in New Orleans by hurricane Katrina. Well, here's a couple of views of the Galvez Street Wharf (left) and Lower 9th Ward (right), as we previously examined: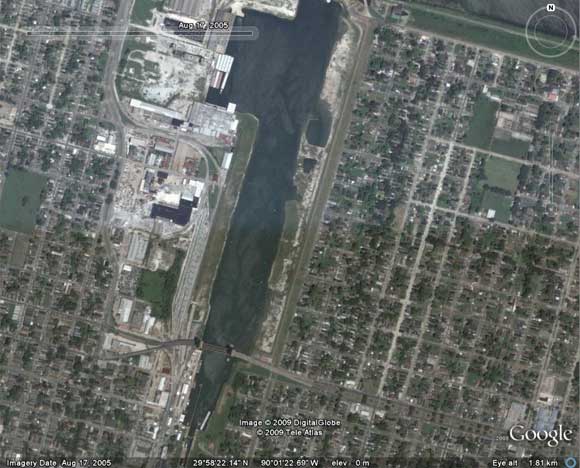 That's dated August 17 2005, and here's the same view on 21 September: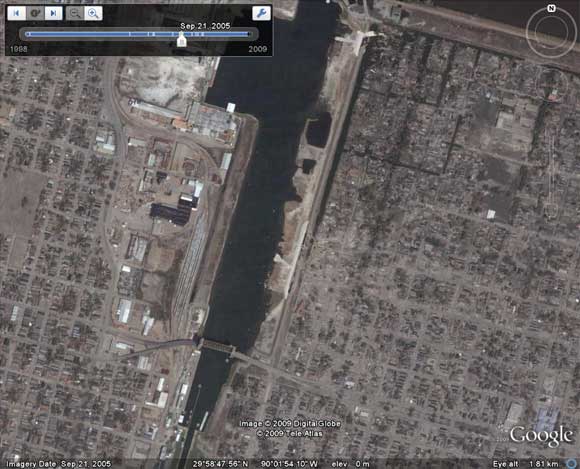 To wrap this quick look at Google Earth 5 on a lighter note, those of you with a cartographical bent might enjoy the historic map overlay of various cities including San Francisco in 1915: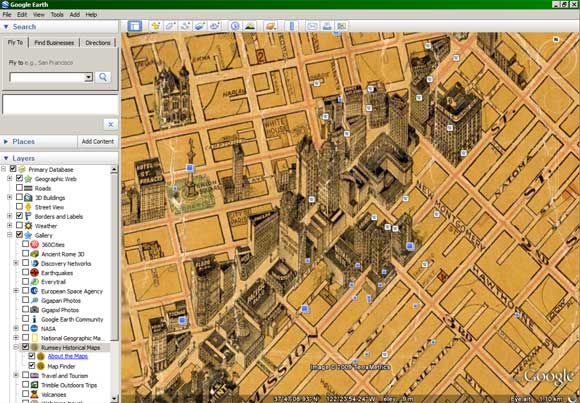 You can get Google Earth 5 here. There's more on its new features down at the Google Earth blog. ®
Sponsored: Fast data protection ROI?