Sony Ericsson J132 vs LG KP100
Ultra-budget handset head-to-head
Aesthetics notwithstanding, it's the J132's cheap-looking keypad with its raised rather than recessed buttons - as the LG has - that proves the easiest and most pleasant to use, making it the device of choice among the two handsets for SMS junkies. The Sony Ericsson's navpad is also the easier of the two to use due to its more pronounced rim.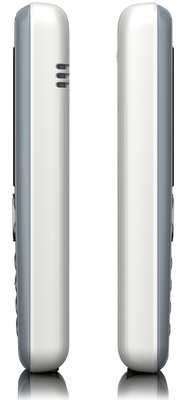 Cheap looking
When it comes to voice call quality, though, it's the LG that claims the honours, both incoming and outgoing calls sounding clearer, louder and more natural in tone than they do on the Sony Ericsson, which sounded a little muted on incoming calls and was prone to break-up on outgoing ones.
Neither handset has a screen that you'll want to look at for any length of time if you value your eyesight, and both phones will only let you choose between a limited selection of garish wallpapers – why you can't select plain white or black is anyone's guess.
Of the two, the J132's UI is the better simply because its home screen text is both larger and rendered in white rather than black-with-a-white-surround, making it easier on the eye.
The Sony also has the bigger - and better - battery gauge, the LG showing only three charge gradations to the Sony's ten.

Thinner and lighter than the J132
The only significant functional difference between the two handsets is the presence of a rather excellent RDS FM radio in the J132. A handy side-effect of this is that the Sony also comes supplied with a hands-free headset. The cheapest LG compatible headset we could find was a couple of quid more than the cost of the phone itself.
Both handsets come with the usual raft of tools including a calculator, calender, stopwatch and alarm clock, though only the LG has a repeating alarm - the J132's alarm needs to be re-set after every use.
Sponsored: Minds Mastering Machines - Call for papers now open