Dell expands XPS all-in-one line with 24in boy
Full HD display
Dell has revamped its XPS One all-in-one desktop PC, packing in a 24in "edge-to-edge" display capable of full 1080p HD playback.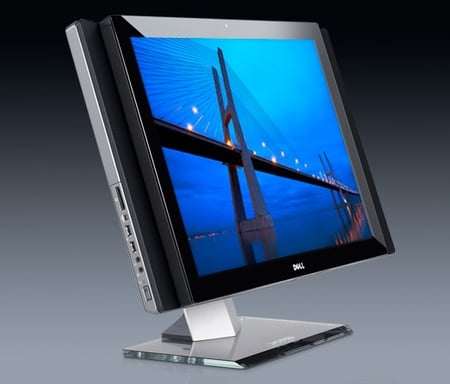 Dell's XPS One 24: full HD display
The XPS One 24 comes with an Intel 2.66GHz Core 2 Duo E7200 or a 2.33GHz Core 2 Quad Q8200 processor, 2GB of 800MHz DDR 2 memory and a 320GB SATA hard drive.
Driving that 1920 x 1200 display is Nvidia's GeForce 9600M GT graphics chip with 512Mb of dedicated video memory. A Blu-ray player is optional, but the One 24 does come with a hybrid TV tuner, Dell said.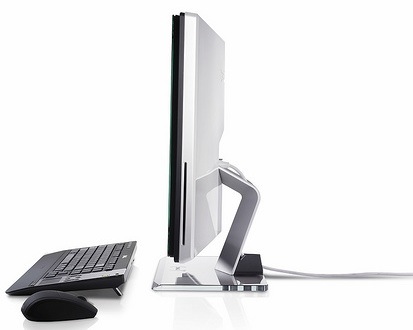 Blu-ray optional
Built into the sides are two JBL-made speakers, and there's a sub-woofer on board too.
The whole thing costs £1399, or you can pay a further £450 and get the BD drive, a 500GB HDD and the Core 2 Quad CPU. ®
COMMENTS
More expensive than an iMac!
Would have thought Dell would have at least been able to beat Apple's pricing, but this is lower-specced than an 24" imac that's £50 cheaper, and about the same spec as a 24" imac that's £250 cheaper.