Japan takes smile detection to new heights
Software for analysing the quality of your grin
Smile detection features on many compact cameras nowadays. But an offshoot of the technology's now been designed to detect the strength of your subject's smile.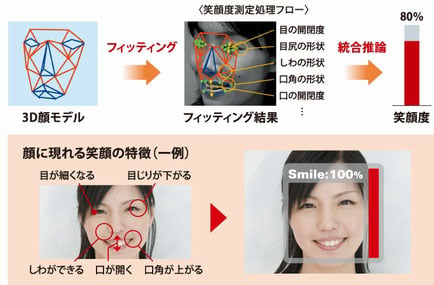 Smile Scan rates the quality of your smile
Smile Scan software measures movements on key points of your face, such as the edges of your mouth, your nose and eyes, to detect the presence and degree of your smile.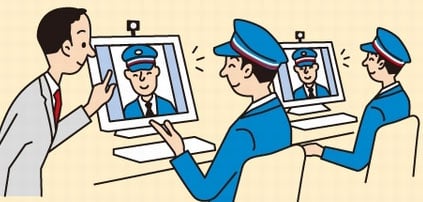 "Remember fellas, you must pass smile training to get the job"
It then displays a score based on the strength of your grin in real time, with 100 per cent being the highest attainable score.
The Japanese firm behind Smile Scan – Omron – said its software would be useful for... ahem... training people to smile, especially for jobs where a good grin is essential: receptionists, models, dentists and so on, it suggested.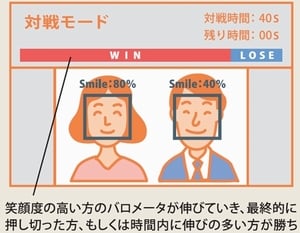 We don't think Smile Battle for the PS3 will catch on, though
As the software's able to assess up to two smiles simultaneously, Register Hardware doesn't see any reason why it couldn't be integrated into cameras – ensuring you always snap images filled perfect smiles. ®
COMMENTS
ID
This is going to prove really useful. With the introduction of (UK) ID cards and iris checks the government can insist that certain services will be available ONLY to those who smile*. Grim-faced personages can be denied access to public buildings, transport and benefits. The government can then prove conclusively that we are much happier in a 24-hour surveillance society.
(* excludes children and employees of H M Government and rich or influential personages)