AMD Phenom II Socket AM2+ CPU
Core i7 killer?
This is significant because Phenom has a horrendous reputation for sucking too much power, producing too much heat and delivering inadequate performance. The Phenom X4 9950 has power requirements that are very similar to Intel's Core i7 920, but Phenom II is a different proposition, and this brings us to the question of a suitable comparison for the new processor.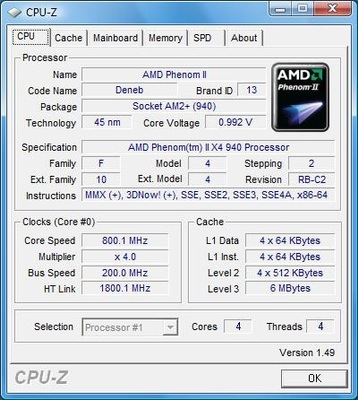 AMD states: "We are not focusing on Core i7 as our current competitive target. We feel that this is currently a niche product, likely selling in small volumes in the immediate future. We're targeting the Core 2 Quad products and going for a price/performance comparison whilst highlighting our much better power consumption (idle) and thermal characteristics of the Dragon platform. Also, we have some great overclocking headroom with our Phenom II CPU using our new 45nm process."
The problem is that the official pricing per 1000 units at launch was $275 for the Phenom II X4 940 and $235 for the 920. This worked out at £245 and £210, respectively, with Phenom X4 9950 2.6GHz at £155, which made the Phenom II X4 940 £10 more expensive than Intel's Core i7 920.
After a flurry of price reductions, the X4 940 is on sale at £195, the X4 920 at £170 and the Phenom X4 9950 at £115, which makes it valid to compare Phenom II with a £170 2.5GHz Core 2 Quad 9300.
We ran tests on three platforms, with Core i7 on an Asus P6T Deluxe motherboard, Phenom and Phenom II on an MSI DKA790GX Platinum, and Core 2 on an Intel DX38BT. Common components were a Radeon HD 4870 X2 graphics card, a 1TB WD Caviar Black hard drive and Windows Vista Ultimate Edition.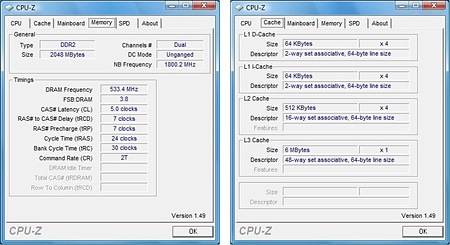 Click for full-size image
Working with Phenom II is a very similar experience to the 65nm Phenom, except that the clock speeds are a little higher, the power draw is a little lower, the heat output is significantly lower and the gentle rush of the cooling fan is quite tolerable.
Sponsored: Minds Mastering Machines - Call for papers now open