iRiver Spinn media player
Why settle for a touchscreen when you can twiddle a knob too?
Sound quality has long been one of the the stronger cards in the iRiver deck and thankfully the Spinn is no exception. Across the genres, the Spinn pumped out a solid, sharp and clear sound and also had plenty of volume on tap. On balance, we'd say it's a better sonic performer than the Cowon S9, and considerably better than anything Apple makes. It's particular good with Flac files.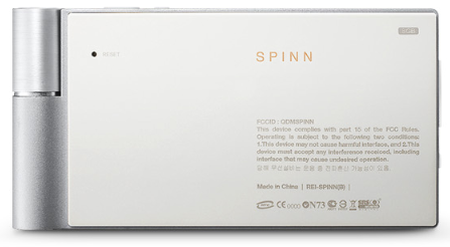 Should CE devices really need a reset switch?
Sound modification is handled by the now familiar iRiver SRS-WOW HD 3D expander and frequency booster system, which worked well when we first came across it on the Lplayer and works no less well here. It's highly adaptable and capable of producing a sound to suit most tastes. Unfortunately, none of the modifiers work on video soundtracks.
When it comes to playlists, the Spinn supports an on-board 'Top Rated' list and allows you to drag and drop tracks into a favourites 'Quick List'. You can also sync multiple playlists directly from MTP-compatible media player apps.
While the Spinn works just fine as either an MTP or a USB Mass Storage device with Windows, we only managed to hook it up to Linux and Mac machines in Mass Storage mode. Curiously - and annoyingly - changing the player's storage setting from one to the other involves re-formatting the device and erasing all content. If music files are loaded onto the device under the Mass Storage setting, you have to manually tell the player to rebuild the media library.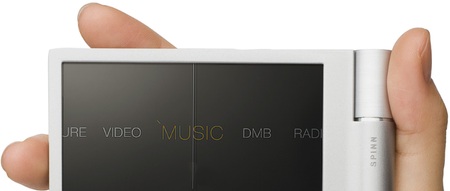 A cool, modern feel
Another Spinn foible is that if you load Flac files onto it while in MTP mode, they won't show up in the library and won't play when you eventually track them down using the folder browser. Load them onto the Spinn in Mass Storage mode though and all is well.
Sponsored: Minds Mastering Machines - Call for papers now open