iRiver Spinn media player
Why settle for a touchscreen when you can twiddle a knob too?
Our Spinn proved rather erratic when it came to video file playback. For instance, a 25f/s 640 x 352 .AVI DivX file played without fault, but while a 25f/s 660 x 278 Xvid file also played, there was noticeable frame skip. When we reformatted both files to the Spinn's native resolution, 480 x 272, they refused to play at all. Similarly some WMV files played and some didn't, even though all were within the player's declared technical parameters.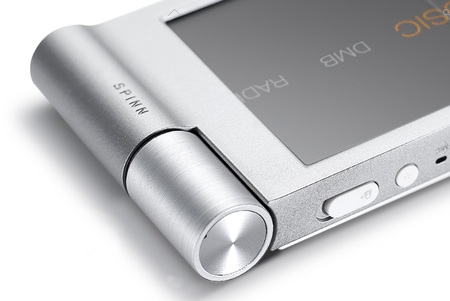 Ideal for knob-twiddlers?
If you have trouble with video files, iRiver bundles a conversion tool that turns everything into WMV. It's rather slow, reformatting a 700MB 660 x 278 .AVI file taking over two hours.
The Spinn won't support SubRip subtitle files nor can you set bookmarks in video files – though we understand the soon-to-be-released version 2.0 firmware will address the latter issue. Another stumbling block is the apparent lack of support for PlaysForSure DRM - so no BBC iPlayer downloads.
Though the Spinn's 3.2in 480 x 272, 166ppi AMOLED screen is clear and bright it suffers from only having a 262,000-colour palette which often results in colour gradients being far too visible. One of the videos we tested on the Spinn was Downfall, a film which includes a lot of facial close-ups and monochromatic backgrounds, and these really didn't come across at all well on the Spinn, large swathes of colour block being highly visible.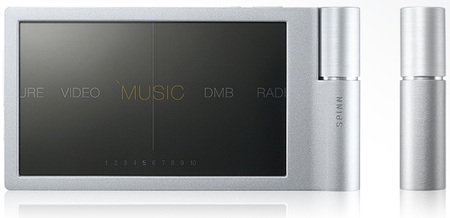 Swiping the menu names has no effect - you need to swipe the numbers below
At the end of the day, the Cowon S9 is a far superior video player both in terms of quality and versatility.
Sponsored: Minds Mastering Machines - Call for papers now open