Cowon iAudio O2 personal media player
Cowon A3 with SSD instead of HDD
Absolutely no complaints on the audio front, either – the rather cheap earphones apart. No matter what we threw at it - rock, opera, hardcore dance, the kitchen sink - the O2 acquitted itself more than acceptably, sounding - not unexpectedly - much like the S9.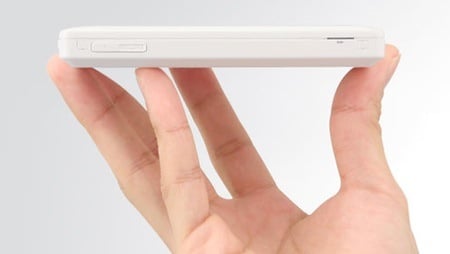 Not a pocket-busting PMP...
If you want to mess about with your tunes, Cowon's JetAudio sound modification package has something for everyone and the large touchscreen makes setting up and changing the user-definable EQ a piece of cake. The 3D stereo expander also works with video playback which is a nice touch.
Though the sound quality itself was great we can't say the same for the volume. Even when cranked up all the way to 50, things seemed all together too peaceful, making it a less than ideal media player for loud environments such as airliner cabins, unless you have a pair of noise-cancelling headphones.
Like the A3 the O2 has a fairly pointless single speaker but you can switch it off. It also comes with a voice recorder, a simple notepad that you can 'write' on and a calculator. No FM radio, though, and no TV outut cable either, that now being a optional extra.
The SD card expansion slot is unfortunately a case of Cowon giving with one hand while taking with the other. Like the iRiver E100, the O2 doesn't integrate media stored on the card with that stored on the player. To access files on the card, you need to tap the little SD card icon on the menu bar at the bottom of the respective media menu.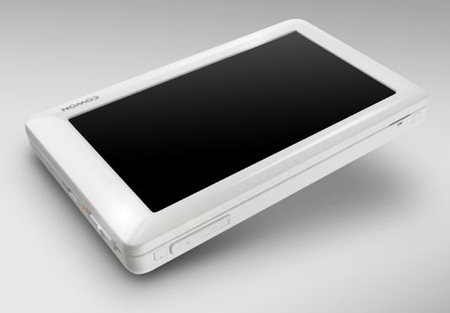 ...despite the large screen
Since you can't view content by ID3 tag you aren't going to be missing anything in terms of viewing content by genre and the like because you can't do that to begin with, but having media storage divided into two distinct areas is still sloppy design in our opinion.
Sponsored: Minds Mastering Machines - Call for papers now open