Cowon iAudio O2 personal media player
Cowon A3 with SSD instead of HDD
The home page presents three rows of icons giving access to media, utilities and set-up. Only the latter has more than the five icons the screen can present at a time but you can scroll left or right to access the ones not on show. At the bottom of the screen sits a status bar telling you the time, volume and battery status.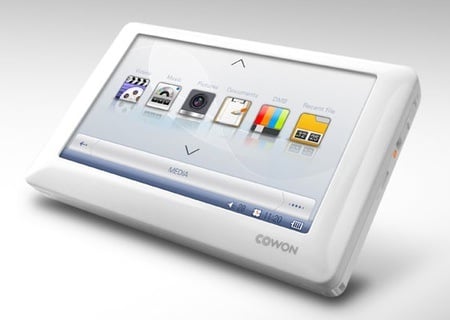 Nice but not very novel UI
The screen reacts promptly to finger taps – though a strange plastic stylus-cum-stand is also included - and all the icons you come across are self-explanatory. Indeed, we suspect many users will never need to refer to the user guide, so simple is the O2 to use. Opening a file is just matter of tapping its name.
Detailed system or media navigation is achieved by tapping the icons on the relevant context-specific menu bar that appears at the bottom of every screen. The bar always includes a button to take you directly back to the main home page and another to access the various media settings such as EQ, screen format, bookmarks and playback speed.
Like the A3, the O2 displays media content by folder so while the spec sheet says it supports ID tags they aren't much use as the O2 simply will not let you view music files by year, genre, artist etc - all you can do is view content by folder as you would using Windows Explorer.
If you want to see your album art on the O2, you'll need to make sure each album folder contains a standalone image file – embedded artwork that showed up without issue on such devices as the Cowon S9 and SanDIsk Sansa Fuze simply refused to appear on the O2.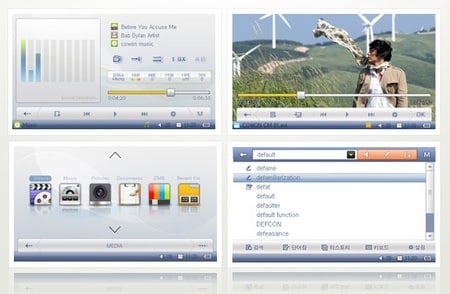 Cute... but why no support for music ID tags?
And there's no support for MTP media player-created playlists. You can create one "Favourites" list, but that's your lot. While on the subject of what the O2 can't do, as you have probably guessed, gapless playback is not on the menu.
Sponsored: Minds Mastering Machines - Call for papers now open