UFO wind turbine prang site: Exclusive photos
What really went down in Lincolnshire
The recent Conisholme wind farm incident - in which one turbine shed a blade in highly mysterious circumstances - provoked a level of black helicopter activity not seen since NASA faked the 1969 Moon landing, with many suggesting extraterrestrial involvement.
Well, we at El Reg have spent some time analysing a satellite image of the site on the morning following the prang, with remarkable results. Here's the original picture: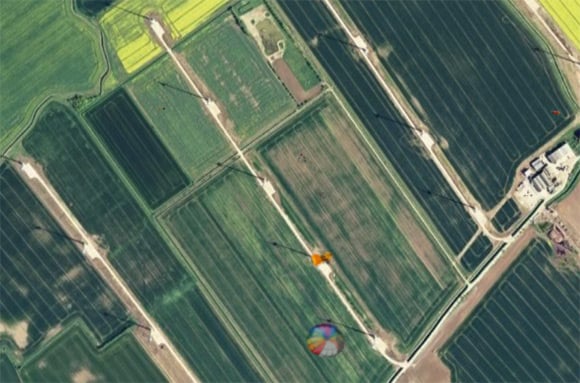 Not much to see, you might think, but look again: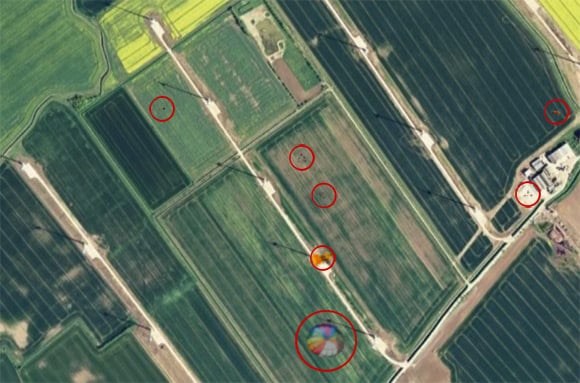 Here are the points of interest magnified to the maximum possible resolution (click on the picture for a bigger version):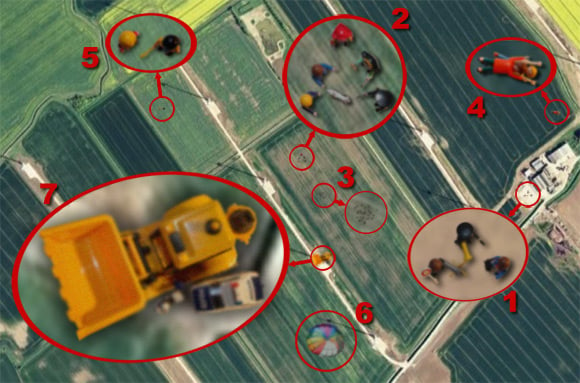 Sponsored: Are DLP and DTP still an issue?