HTC Touch Viva budget Windows Mobile smartphone
Wrong features left out?
For the most part, functions, the keypad and even the keyboard are perfectly easy to use with your thumb, but at the edges, where the scroll bars are, it's difficult to get your digit to connect, and you're forced to rely on the stylus that slides into the side. It's not a disaster, but it does seem like an unnecessary inconvenience that could have been easily avoided.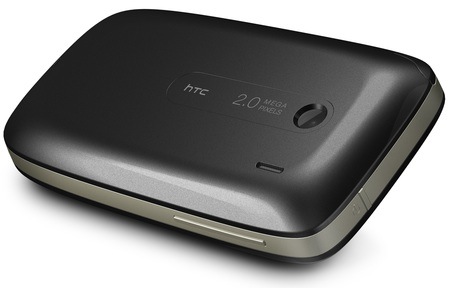 HTC's run of weak phone cameras continues
Historically, the camera has tended to be the weak point in the Touch series, and the Viva doesn't alter that trend. The camera is about as basic a model as you'll find. It only has two megapixels, which is bargain basement nowadays; there's no flash, no autofocus and no real reason to use it except in an emergency. Pics tend to look dull and lifeless and blur very easily if there's any movement involved. On the plus side, there's a 2x digital zoom and, as per other Touches, you can zoom in on pics in the gallery by twirling your finger on the screen, or brushing your thumb to bring on the next image.
HTC's TouchFlo interface sits on top of the Windows Mobile 6.1 Pro operating system. It's got some nice-looking graphics and makes it easy to find your way around the main applications without resorting to Windows Mobile's Start menu and increasingly ancient-looking UI.
A little disappointingly, the 201MHz TI OMAP 820 processor is the same CPU HTC used in the original Touch – not a disaster if you're careful to shut down your apps when not in use, but we'd have liked to have seen a beefier processor after all this time. However, the memory has been increased, doubling up to 128MB from the original, though you can augment this with a Micro SD card, though one's not supplied as standard. You'll need to remove the battery to slip it in, which seems a step back from the original Touch, which allowed you to hot-swap memory cards thanks to a side-facing slot.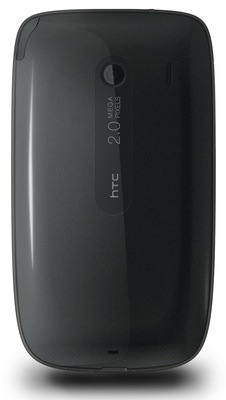 Bring your own earphones and USB adaptor
You might think you want a memory card for media, and indeed, the music player is perfectly fine. But it's clearly not considered a priority by HTC, since the Viva doesn't come with any earphones. This wouldn't be so bad if there was a 3.5mm headphones socket on board, but since there isn't, you'll need to pay extra in a USB adaptor if you want to listen to music.
Sponsored: Minds Mastering Machines - Call for papers now open