Pure Digital Avanti Flow internet radio and iPod speaker
Pure's DAB/Wi-Fi line-up gets iPod friendly
What pushes the Avanti beyond being a good product to being a very good product is that it does all of this with a sound quality that many a more expensive unit would envy. The machine's two full-range 3in drive units and 5.25in down-firing sub-woofer - the quoted audio output is 75W RMS total from the 20W speakers and the 35W sub - are supported by Pure's Avanti Clearsound technology. This is described as - take another deep breath - "a digital end-to-end audio sub-system using high-quality Class D amplifiers, digital audio shaping technology and custom-tuned speakers to provide clear dynamic audio, higher volume levels and low power consumption". Technology chest beating aside, the excellent sound quality is undeniable.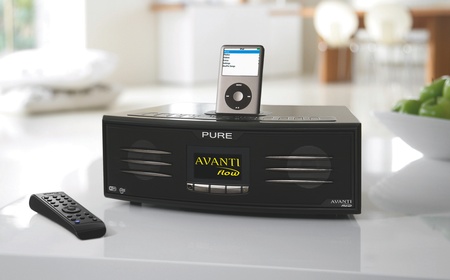 Excellent sound quality, wherever you put it
We tried China Groove from The Doobie Brothers through an iPod Nano on the dock and the sound was punchy, fast and full ranged. Switching to DAB, talk radio was delivered in a very clear and rich sound, without any of the tinny, thin feeling that you often get with talk radio. TalkSport's Saturday football round up came over with real excitement, taking in all the reporters had to say, but delivering plenty of atmosphere as well by way of the background noise of fans and ground announcements.
We then switched to a DAB music channel, and the unit's ability to deliver bass and mid-range with genuine quality shines through. Soundgarden's Black Hole Sun broadcast by the BBC's 6 Music station soared out of the speakers. A nice touch is that the amount of bass delivered by the sub-woofer can be adjusted to the appropriate level depending on what is being listened to.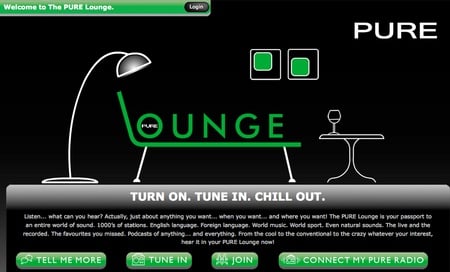 Links up to The Lounge
Bit rates can be an issue, but the Avanti presented internet radio in perhaps the best quality we've yet heard from this type of unit.
Verdict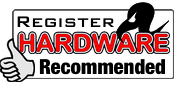 The Avanti's price - £280 - could be a little keener. However, after spending some time with this likeable, powerful little unit, and taking into account its versatility and sound quality, we do think it's worth the money. The Avanti can deliver everything from your morning radio fix of the Today Programme, through the wide world of internet radio, right up to a full scale rock-out from your portable or computer-stored music collection. ®
Sponsored: Minds Mastering Machines - Call for papers now open

Pure Digital Avanti Flow internet radio and iPod speaker
Hot on the heals of the Evoke Flow the Avanti adds power, precision and sound quality to Pure's already successful DAB/internet radio line-up.