Pure Digital Avanti Flow internet radio and iPod speaker
Pure's DAB/Wi-Fi line-up gets iPod friendly
Radio mode also boasts 30 DAB presets but only a less generous ten in FM, though it is RDS and RadioText capable.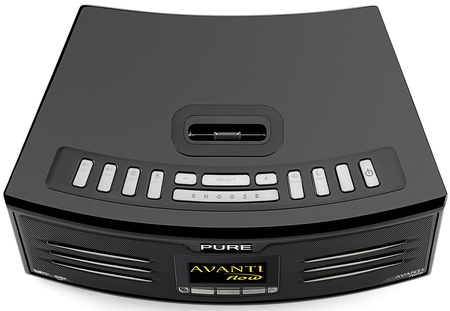 There's a full set of controls on board
Forgoing anything as old fashioned as a CD deck, this unit assumes a person's music collection is primarily kept on an iPod, though there is a 3.5mm jack on the back for other media players and for owners of iPods without dock connectors. iPod compatibility is pretty thorough - the machine comes with its own little box of universal dock adaptors to hold many different models. The bundled adaptors cover - deep breath - the iPod Mini, iPod 2G, iPod 3G, iPod 4G, iPod 5G, iPod Nano, iPod nano 2G, iPod Nano 3G, iPod Nano 4G, iPod Classic, iPod Touch and iPod Touch 2G. They fit into the Avanti nicely and ensure whatever dockable iPod you use will fit straight onto the dock connector smoothly.
Internet connectivity has been given an equal amount of attention and the Avanti provides a full alphanumeric array across just two screens. This makes getting the internet radio up and running easier than some interfaces, where you have to scroll back and forth trying to find the numbers and symbols you want. WEP and WPA 2 encryption methods are supported for secure Wi-Fi links.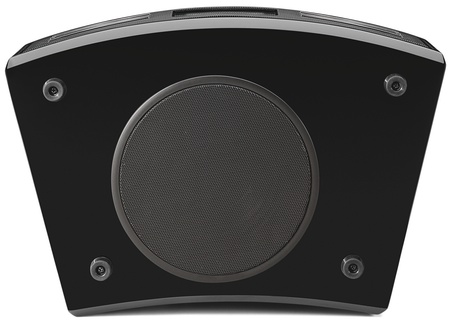 And a powerful down-facing sub-woofer
The Avanti's UI allows you to easily find and store the internet radio stations that you want. But it's the machine's associated website, The Lounge, that takes its online capabilities to a different level. The site lets you store unlimited favourites and set-up profiles for different users or styles of music. Pure has also added some nice little extras like Pure Sounds, a library of over 100 ambient sound effects designed to help you set a mood, drop off to sleep or just work to.
Codecs supported include WMA up to version 9, WAV, AAC, MP3, MP2 and Real Audio.
Sponsored: Minds Mastering Machines - Call for papers now open