Toyota demos FT electric city car
New Prius not on the only Detroit star
'Leccy Tech Toyota today unveiled its FT-EV electric car at the Detroit Motor Show. Though only a concept, something not too dissimilar to it should go into full production in 2012.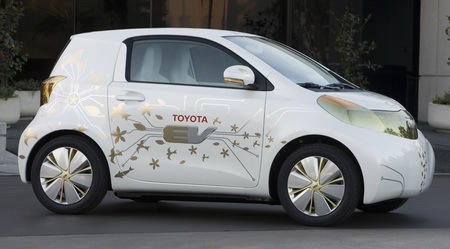 Toyota's FT: the commuter's car
The FT is based on Toyota's new iQ mini-car. Unfortunately, that was just about the only technical fact that Toyota is willing to share with the rest of the world. Motor power, battery size, range - of these there's not a mention.
Toyota did say, however, that the car is aimed at users travelling up to 50 miles a day between home, work and public transport. So there's its range, then.
The FT notwithstanding, Toyota has gone on the record as saying that "the conventional gas-electric hybrid, like the all new third-generation Prius, is considered Toyota's long-term core power train technology".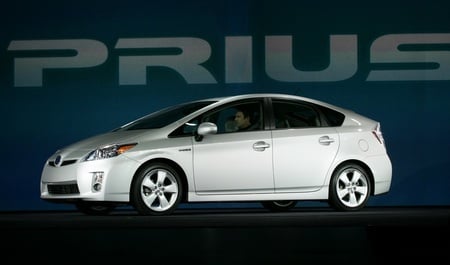 The third-gen Prius: plug-in hybrid version to be tested this year
Presumably with the idea of expanding the appeal of its hybrid fleet, Toyota will launch a lithium-ion battery equipped "plug-in hybrid vehicle" (PHV) version of the third-gen Prius – also launched this week at Detroit - in the US later this year.
According to Toyota, the "500 PHVs arriving globally in late 2009 will be used for market and engineering analysis. Lease–fleet customers will monitor the performance and durability of the first-generation lithium-ion battery, while offering real world feedback on how future customers might respond to the plug-in process".
As with the FT, no technical details of the Prius PHV were released. ®
Sponsored: Minds Mastering Machines - Call for papers now open