Mio enters spirit of motoring with new satnav UI
More like reading a map, apparently
CES Mio has introduced a slick new satnav UI designed, it claims, to make it easier to spot interesting items en route.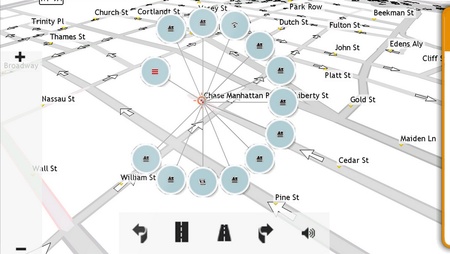 Mio's Spirit UI: Explore Mode in action
The essential idea behind Mio's new Spirit navigation software is that other current systems don't put enough emphasis on the in-journey part of the satnav experience. International research shows that many folk think satnavs focus too strongly on going from place to place, Mio claimed - though surely that is why 99 per cent of users buy the things in the first place - and leave out the actual journey "experience."
With this is mind, Spirit boasts an unusually simple and easy-to-master touchscreen user interface with what Mio claims is an industry first "Explore Mode" that presents all nearby points-of-interest at a glance and uses a floating POI menu to display useful local information. From what we saw, we aren't entirely sure that this information was quite at a glance enough to avoid potential ongoing car/tree interface situations.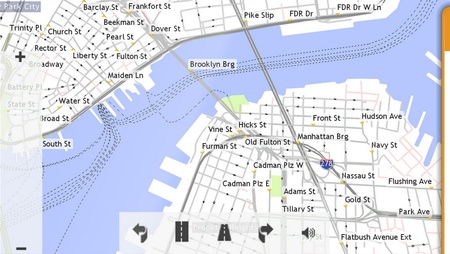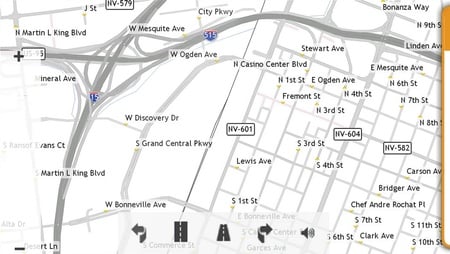 TruMap: more like a road atlas, apparently
Spirit also boasts something called TruMap which is a designed to look like a traditional paper map, the "the clear and clean map view giving you an easier reading and navigation experience", according to the folk at Mio.
Some might call this a step backwards, but shown on the 4.7in screen of a Mio Moov 580, it looked impressive and certainly gives a you a better idea of your location in relation to the surrounding area than traditional satnav views do.
At the end of the day this is perhaps not quite the earth-shattering development Mio would have us believe, but it is an interesting take on the science of satnav UIs. It also gave us an excuse to play with the Knight Rider satnav unit Mio sell in the US - still no news of a UK release, alas - and snap a few pics of Kit... ®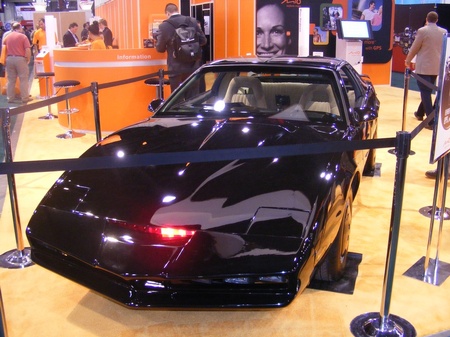 Sponsored: Minds Mastering Machines - Call for papers now open