Dell buys Windows consultancy chunks
Services play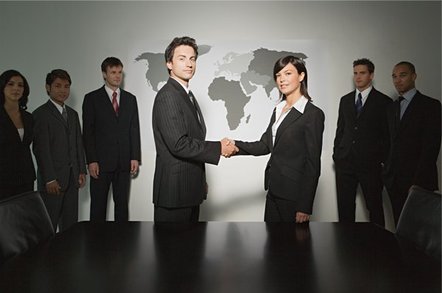 Dell is shelling out $12m to acquire the Microsoft-related business of Allin Corporation, a small consultancy located in Pittsburgh, Pennsylvania.
The PC maker is picking up approximately 100 employees and the book of business from Allin's offices in Pittsburgh and Philadelphia, Pennsylvania and in San Jose and Walnut Creek, California. The Microsoft IT consulting and solutions business at Allin will be tucked into Dell's Global Infrastructure Consulting Services group. Allin's Microsoft unit implemented Microsoft ERP systems as well as SharePoint services (including hosting) on behalf of its clients and also did network and application architecture and design as well as security for them.
Allin has a total of 180 employees (including those moving over to Dell) and says that its remaining people will focus on vertical solutions pegged to specific industries and will be working with Dell for the basic platform stuff. Allin is publicly traded on the Over The Counter Bulletin Board market, and for the nine months ended in September 2008, the company had sales of $22m, up 18.3 per cent. However, in the third quarter, when sales rose by only 3.5 per cent to $5.9m, Allin booked a $725,000 loss, or 9 cents per share, compared to a profit of $838,000 in the prior year's third quarter.
Revenues were up 17 per cent in the second quarter, but costs rose faster. The company was banking on an uptick in server virtualization and unified communications on the Windows platform to help it ride out the economy. But the big swing to a loss in the third quarter was enough to compel Allin to sell its Microsoft practice to Dell, which you might think has many more competitors and lower margins than the vertical businesses that Allin will focus on going forward.
However, this may not be the case. One of the big verticals that Allin plays in is financial services, and the company said in November, when it reported its third quarter 2008 results, that services sales among its financial clients was weakening. The company also has a big concentration in the travel and leisure verticals - not necessarily where you would choose to be in a down economy. ®
Sponsored: Minds Mastering Machines - Call for papers now open