Netgear hooks into HSDPA for on-the-go hotspot gadget
Wi-Fi wherever
CES Got a 3G USB modem? Want to share the link? Netgear today launched a wireless router designed to tie an on-the-go Wi-Fi hotspot to the internet over an HSDPA back link.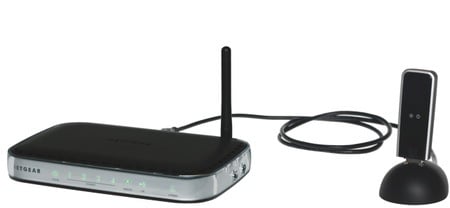 Netgear's Mobile Broadband Router: turn your HSDPA dongle into a hotspot
The 3G Mobile Broadband Router has a USB port on the back for the modem. In addition to the 802.11g Wi-Fi network, the router also provides a quartet of 10/100Mb/s Ethernet ports for wired devices.
The low-spec network portage marks this gadget out as a device to take on your travels rather than install at home, though that's possible too.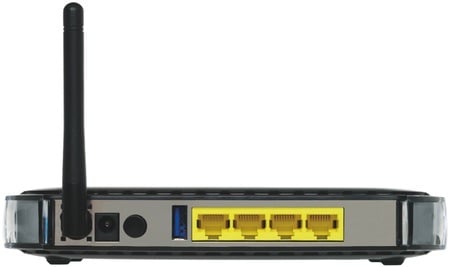 On-the-go net access
Netgear said the gadget will go on sale in the US later this quarter for $129. ®
Related Review
Huawei E176 Micro SDHC-ready HSUPA 3G modem
Sponsored: RAID: End of an era?