Who says COBOL doesn't get tweaks?
IBM Power/AIX machines get 64-bit support - finally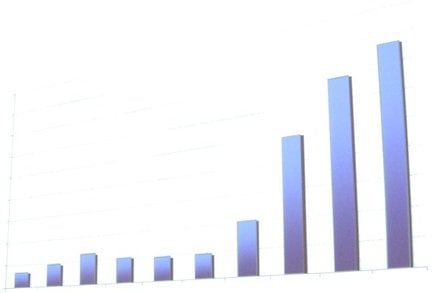 Some software development projects take a long time to complete, and others seem to take an eternity. So it is, it seems, for 64-bit support for IBM's COBOL compiler for its own AIX Unix variant running on Power-based servers.
IBM has been shipping 64-bit Power-based servers since 1995 (starting with its proprietary AS/400 line and eventually including its AIX-based RS/6000 Unix line), and has had been delivering a 64-bit variant of AIX since 2001. (While AIX 4.3, launched in 1997, could run on 64-bit Power iron, it could do so because IBM's PowerPC processors had a 32-bit compatibility mode, implemented in hardware, to run legacy code, such as AIX and its applications.)
More than seven years ago, when IBM went 64-bits with AIX, the company was equally significantly reading its Power4 dual-core processors and the related "Regatta" server line that not only put IBM on the map in Unix, but paved the way for Big Blue to become the revenue leader in Unix servers that it is today. (Hard to believe, but it did happen, and Hewlett-Packard and Sun Microsystems now play second fiddles in revenue market share.)
Through all of this time, though, IBM's COBOL for AIX compiler has been relegated to 32-bit memory addressing. Crazy, right?
This week, IBM delivered COBOL for AIX V3.1, which sports 64-bit application development alongside the older 32-bit mode that was still the way to code COBOL apps on AIX back in 2004, when COBOL for AIX V2 was launched. (Back then, with V2, IBM added a Java-like, object-oriented syntax to COBOL and support for XML and its own DB2 8 database, which were in their own ways a big deal.)
The V3.1 release of COBOL for AIX now supports VSAM and STL files (these are flatfile formats that predate relational databases that are still commonly used for COBOL applications), but also includes a V2 compatibility mode for smaller STL and VSAM file so customers don't have to recompile legacy COBOL applications even if they do want to use larger files with new - yes, new - COBOL applications.
COBOL for AIX V3.1 runs on Power Systems machines that have AIX 5.3 or 6.1 running on them.
What will the COBOL compiler team think of next? And how long will it take to deliver? ®
Sponsored: Minds Mastering Machines - Call for papers now open