Google scrubs urinating woman from Street View
Spymobile caught taking the piss
If you're ever caught short in broad daylight and decide you really must relieve yourself behind a parked car, it's probably a good idea to make sure there isn't one of Google's Orwellian Street View spymobiles lurking nearby: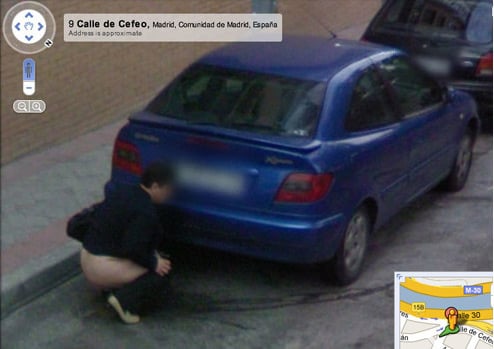 According to Spanish paper El Mundo, this delightful Madrid scene was spotted last Tuesday by sharp-eyed bloggers, who wasted no time in broadcasting it to the world. Within 12 hours, Google responded by scrubbing the image altogether: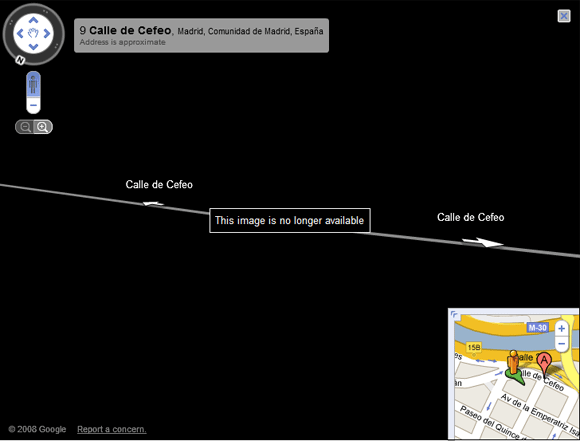 The outrage prompts El Mundo to ask: "Does Street View invade the privacy of those it photographs?" In fairness, the original snap does blur the poor victim's face, although it appears Google's buttock-pixelating algorithm is not working as advertised. ®
Sponsored: RAID: End of an era?