Apple media server rumored for Macworld Expo
In yo' face, HP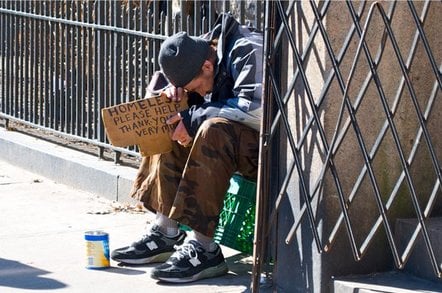 The pre-Macworld Expo rumor machine has been in low gear this year - perhaps due to Apple's SVP Phil Schiller taking over keynote duties from His Steveness - but thanks to 9to5Mac, we have a new bit of speculation to report: an internet-based media server from Apple.
This scuttlebutt comes hot on the heels of HP's recent announcement of an upgrade to their media server, the HP MediaSmart Server, which now supports both PCs and Macs.
Both the real deal from HP and the rumored media server from Apple can - or, more properly in Apple's case, "could" - allow you to as HP puts it, "Access your media from anywhere you use the Internet - across your home or across the world."
The rationale behind a personal media server is simple: Users today are media junkies who demand regular fixes of audio, video, and images wherever and whenever the need strikes. A media server allows access to personal files stored on it - or stored in the proverbial cloud - whenever an internet connection is available. A media server also centralizes a media collection so that anyone with appropriate privileges can have easy access to the same digital goodies.
Unlike HP's MediaSmart Server, which is based on Windows Media Server and designed for use in households with both PCs and Macs, the rumored media server from Apple would be, of course, an all-Apple item. The HP server, on the other hand, requires a Windows-based PC for setup and ongoing management - or, one assumes, a Mac running Windows using Apple's Boot Camp, VMWare's Fusion, or Parallels.
The rumored Apple media server, according to 9to5Mac, would be based on Apple's existing Time Capsule, an ARM-based 802.11n WiFi base station and backup system. To that device's rudimentary powers would be added AFP-based file sharing, iTunes library sharing, a MobileMe tie-in for remote access (with personal MobileMe subdomain), and the ability to share media with a Mac, AppleTV, iPod Touch, and iPhone "both over the Internet and while at home."
Of course, bandwidth considerations would arise when accessing video files over dodgy internet connections. And although the 9to5ers say that it's still "speculation" as to whether MobileMe would function as a mirrored repository for all the media files on the equally speculative sever, we doubt that Apple is in a position to vastly increase its current miserly MobileMe allocation of 20GB of combined email and file storage capacity.
The folks at 9to5Mac, who write that they first learned of the server in August, also claim that the device would have "Multiple hard drive configurations...with RAID 5 redundancy." Knowing how massive our own digital-media collections are - and seeing as how any personal media server (HP's included) aims to be the central repository of a family's entire media collection, including those irreplaceable videos of little Johnny's first steps - we'd call RAID 5 a necessity.
After all, we moved our tape-backup drive into the storage shed years ago. ®
Sponsored: Minds Mastering Machines - Call for papers now open