Sony Ericsson Cyber-shot C905 eight-megapixel cameraphone
Sony's best cameraphone yet
The slider on our sample C905 felt solidly engineered, with a reliable, smoothly sprung motion. While the keys appear large, the numberpad does have some foibles. It has a slightly spongy action, which can feel heavy when trying rapid-fire texting. Keys on each row are on a single piece of plastic with only slightly raised bumps to define them, making for the possibility of mis-hits in low-light conditions.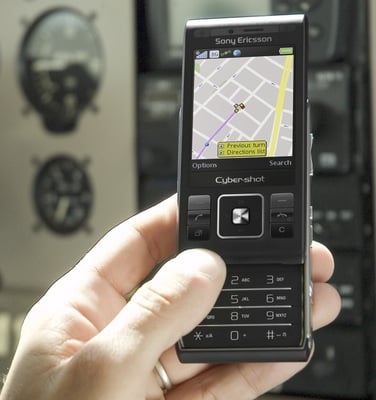 Tricky for texting?
The balance with the slide out isn't particularly comfortable for one-handed texting. The tiny metal lanyard loop on the bottom corner of the phone has the potential to rub right-handers up the wrong way by catching on fingers when texting.
The main control buttonry on the closed slider is conventional Sony Ericsson stuff: a central navpad flanked by a bank of buttons. Individual keys are separated but aren't particularly well defined for their proximity, and the action again feels a touch stodgy. Two additional tiny keys for photo gallery access - they double up as gaming buttons - sit above the display.
The Sony Ericsson user interface conventions have been maintained, so it's easy to find your way around the phone using the menu grid and tabbed sub-menus. Out-of-the-box navigation key shortcuts can be easily swapped for others, and additional Activity Menu shortcuts added for fast access to your most-wanted features.

Solidly engineered slider
At the top of that list will surely be the camera. It only takes a couple of seconds to fire up, and its control buttons, marked with icons, make it easy to adjust its settings and to activate features without having to enter the menus. The Cyber-shot interface is intuitive, with each button calling up a set of icons you can scroll through to select. Unlike the C902, the C905 has no touch controls around the display, though.
Sponsored: Minds Mastering Machines - Call for papers now open