Cowon iAudio S9 PMP
Step forward, first real iPod Touch beater
To start with, the accelerometer is perfectly calibrated. Flip the S9 over to the left or right and the screen immediately and quickly re-orientates itself. Secondly, the resistive screen – you can use it with your gloves on while iPod owners get frostbite - reacts promptly and accurately to both taps and swipes. As most menu list commands require a double-tap, this is handy. The S9 seldom mistakes a tap for a swipe, or vice versa.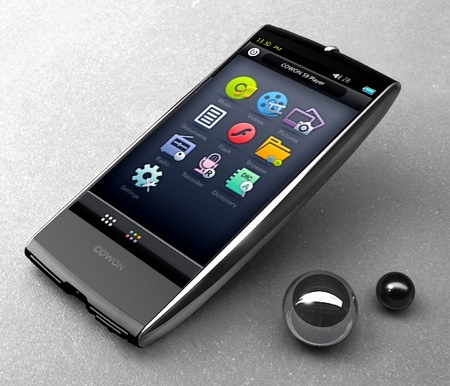 Not balls
The circular FM radio tuning dial is a nice design feature and a good example of how well the touchscreen functions. Just circle your finger back and forth slowly or quickly to move around the dial or if that isn't quick enough, just tap the relevant part of the the frequency bar. The radio isn't RDS but it has a good auto-scan facility and you can allocate up to 24 station pre-sets.
The touchscreen UI's most obvious trait is its speed. As per the iPod Touch, there's no sense of pause or hesitancy in the execution of any commands. The graphics are a tad 'iPod knock-off' - and not as good - but no less attractive for that.
Navigating around the S9 is straightforward, the main menu consisting of ten icons that take you to all the usual places: video, music, recordings, settings and the like. Above it sits a Touch-style status bar in which you'll find volume- and battery-level readouts, and the current time. At the bottom of the screen is a short bar that contains two to five icons relevant to the content.
Once into your media, things get a little more interesting. By using a slide bar at the bottom of the screen, for instance, you can zoom in and out to make menu listings' text size – and the resultant 'tap' area - bigger or smaller. The same control also lets you zoom in and out on your JPEG photos.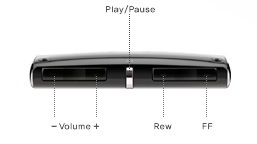 Rocker controls on top
If you tap the 'flip' button on the menu bar, it reveals a second bank of controls. This is especially handy in the video player as it lets you access the controls for setting bookmarks, changing aspect ratio and taking screen grabs without having to dig about in the menu structure.