EA punts SecuROM-less games on Steam
And in ('most of') Europe, too
Electronic Arts is now offering Spore and several other 2008 titles without SecuROM, the shady embedded third-party digital rights management software largely responsible for making Spore the most pirated game of the year.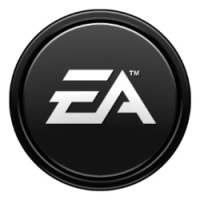 But the DRM restriction relief won't come from boxed copies or even EA's own online distribution service – SecuROM-less versions are only being punted on Steam, the PC game client owned by Valve.
Five new EA titles are available now for purchase via Steam, including Spore (and its first expansion pack), Mass Effect, Warhammer Online: Age of Reckoning, Need for Speed Undercover, and FIFA Manager 09.
Valve has also confirmed more EA-branded games "in the coming weeks" like Mirror's Edge, Dead Space, and Command and Conquer: Red Alert 3.
EA also announced it's made the PC titles available in "most of Europe" through Steam. We should note the prices are pretty much doubled compared to the US, but hey, European gamers should be used to being screwed over at this point.
Bear in mind the EA titles on Steam are not DRM-less. After all, Steam itself is DRM. The games now just have much more user-friendly restrictions – and one that by all accounts does a far superior job in preventing piracy than SecuROM.
EA's new offerings on Steam may be an olive branch to gamers after the immense backlash from embedding SecuROM into its titles. But why forsake it's own distribution service?
EA is probably keen to sell its wares on any reasonably secure platform because digital distribution (with or without DRM) prevents customers from reselling their games. More and more big game companies are becoming vocal about the used game market, which they believe is stealing their profits.
And with an estimated 1.7m copies of Spore already pirated off the internet, what do they have to lose on that front?
We'd like to think EA experienced a true change of heart. It is Christmas after all. Maybe it went a little something like this:
As EA stands on top of mount Crumpit...
"Pooh-Pooh to the pirates!" EA was grinch-ish-ly humming. "They're finding out now Spore with SecuROM is coming!"
"They're just waking up! I know just what they'll do!" "Their mouths will hang open a minute or two, then the pirates down in PC-ville will all cry Boo-Hoo!"
"That's marketing buzz," grinned EA, "That I simply MUST read!" So it paused. And EA set its eyes to the RSS feed. And it did hear a sound rising over the net. It started in boards. Then to Amazon user reviews it crept.
But the sound wasn't sad pirates! Why, this sound sounded mad! It couldn't be so! But it WAS mad! Egad!
EA stared down at PC-ville! The publisher popped its eyes! Then it shook! What it saw was a shocking surprise! Every gamer down in PC-ville, the tall and the small, was downloading Spore! Without paying at all!
It HADN'T stopped piracy from coming! IT CAME! Somehow or other, it came just the same!
And EA's board of directors -- not folks in the know -- stood puzzling and puzzling: "How could it be so?" "It's being downloaded without SecuROM! It's been cracked without CD checks!" "It's being downloaded without install limits, drivers, and spyware that wrecks!" And they puzzled three weeks, till their puzzlers were sore. Then EA thought of something it hadn't before!
"Maybe piracy," it thought. "Isn't just the hardcore." "Maybe paying customers... perhaps... needn't be treated like a two-dollar whore!"
And what happened then...? Well... in PC-ville they say that EA's small heart grew three sizes that day!
And the minute its heart didn't feel quite so tight, it whizzed off a few limits, and set many things right. And it's jumped into a game service with a less-evil DRM scheme. And EA...
EA ITSELF...! The evil gaming megacorp uploaded a SecuROM-less Spore unto Steam! ®
Sponsored: Minds Mastering Machines - Call for papers now open