MSI mobo ditches Bios for EFI
Inside the future of PC set-up technology
"I see EFI as a go-between. It's not really meant to totally replace the Bios, just replace the functions that have been crammed into the Bios over time. So the Bios can revert to its original job of turning the computer on, running POST, and then feeding the higher level program (EFI) layer. This layer takes all the add-in cards, Bluetooth keyboards - which will never work in Bios - and third-party LAN, audio chips, and initialises them through firmware."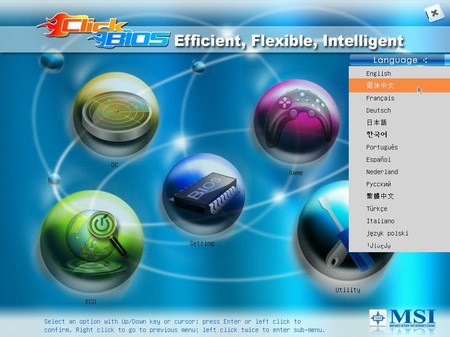 Change the language
How quickly, then, will UEFI roll out across the MSI range of motherboards?
"Every board that we want to support UEFI takes a lot of work, so on-board components - like IDE mode for UEFI driver AHCI+IDE, RAID+IDE Mode control - needs setup and some firmware from vendors. So it's incredibly difficult at the time being to roll it out over our whole range.
"I heard we are starting to just kick-off now an EFI Bios for our X58 boards, but of course the priority at this time is for 'legacy Bios update' because it's what we get reviewed and criticised on, and will directly affect our sales figures. EFI also takes up much more space than Bios, so it increases our costs to implement at board level."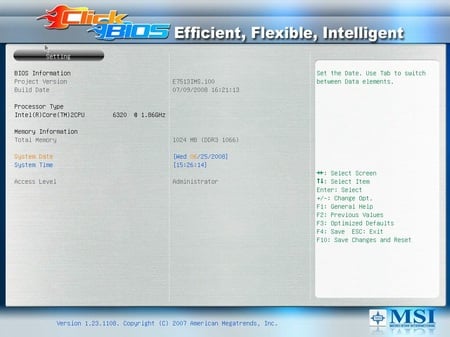 System status
UEFI has arrived for the PC and we can finally use a mouse to change settings before you boot into the OS. We don't expect to see the end of the legacy Bios any time soon, and because of the long-standing usage of the term, we can expect EFI-based interfaces to be branded as 'Bios' any way. Only its mouse friendliness will give the game away.
Sponsored: Minds Mastering Machines - Call for papers now open