MSI mobo ditches Bios for EFI
Inside the future of PC set-up technology
Unfortunately, our experiences with these utilities have tended to be unsuccessful and we have invariably resorted to the tried and trusty Bios, which brings us back to that rotten interface. In 2005, Intel handed the EFI project over to an industry body called UEFI and now, a mere three years later, we have the first visible fruits of the project in the shape of the MSI P45D3 Platinum motherboard which is available with a choice of either a BIOS or UEFI.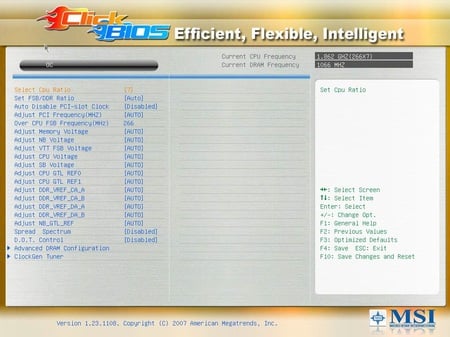 Overclocking options built in
MSI gives full details on its microsite here, where you will see that UEFI is also available for the P45 Platinum and "coming soon" for the P45 Diamond.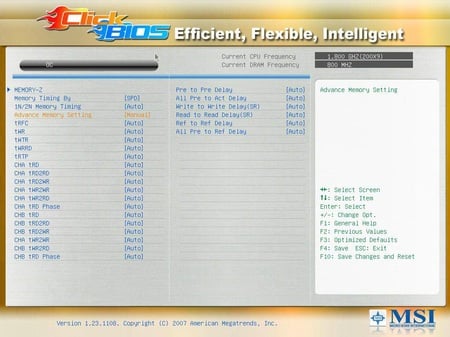 Memory tweaking, no problem
MSI's main UEFI screen - decked in customary Asian fashion in garish colours and dubbed 'Click Bios' - shows five options floating like planets in the solar system. Or something like that.
The options are OC (Overclocking), ECO (power settings), Setting (Boot configuration, hardware monitor and stuff like that), Game and Utility (Live Update, Bios update and so on).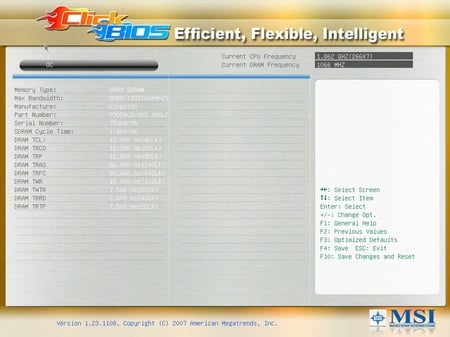 Memory Z
You can see in the screen grabs that OC, ECO and Setting cover options that are familiar from the traditional BIOS except they look far better with decent graphics. As you would expect it is both quicker and easier to navigate the menus with the mouse.
Sponsored: Minds Mastering Machines - Call for papers now open