Enormous HP box spotted from space
Exclusive pics of Peterborough packaging pandemonium
Well, El Reg immediately dispatched an undercover packaging surveillance unit to check out the situation on the ground. The following images were obtained at no small risk to our operatives who are currently subject to expert counselling as a result of their exposure to what one described as "the biggest f**king box I've ever seen".
First up, here's an image captured by our Vulture Central drone aircraft, remotely controlled from the public bar of the nearest pub:
Armed police, backed by dogs, have rushed to the scene with lightning speed - not to contain the potential threat to national security posed by the überbox, but rather to detain a press photographer who has ill-advisedly whipped out a camera within two miles of a primary school, thereby arousing suspicion that his activities are related to capturing images for a Gary Glitter tribute website.
While plods contain the photographic menace, they have failed to notice an attemped boarding of the box by Somali pirates, who evidently hope to extract a meaty ransom from its intended recipients: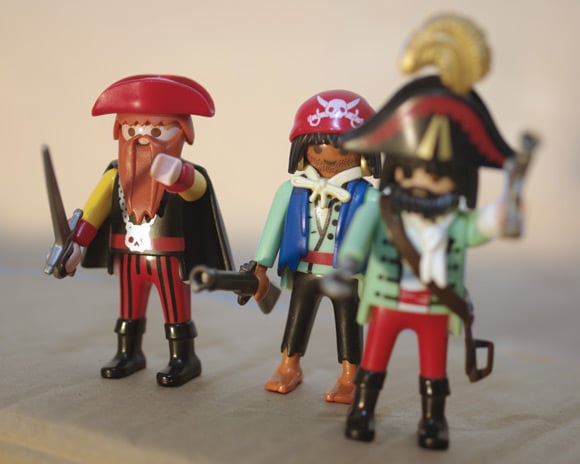 Sponsored: Data Loss Prevention & Data Theft Prevention